Supply chain, procurement, logistics & tech news round-up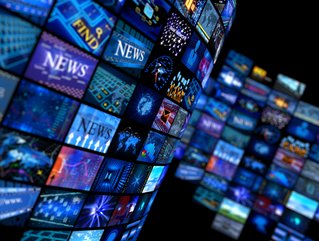 Capgemini's cybersecurity smart factories warning; GlobalWafers stalls on US chips plant; Asia 'key to future success' - McKinsey; UST on supply's future
Circular supply chain 'can ease manufacturing problems'
New, used, reconditioned and obsolete industrial automation spares is just one way the circular economy can help manufacturers mitigate supply chain woes.
GlobalWafers pauses US chips plant over Congress inaction
The world's third-largest maker of semiconductor wafers, Taiwan's GlobalWafers, has announced plans to build a US$5bn factory in the US, but only if the US government helps pay for it.
Capgemini in cybersecurity warning on smart factories
Industry 4.0 technology has made smart factories a prominent target for cyberattacks, according to a new report from multinational consulting company, Capgemini.
Global logistics round-up: air, sea, road and rail news
DHL Supply Chain acquires Australian freight giant; Labour strikes hit German ports & UK rail networks; US East Coast eases West Coast container congestion.
Asia holds key to future success, McKinsey tells CEOs
Asia will hold the key for many organisations looking to navigate through ongoing supply disruption, climate emergencies and geopolitical uncertainty, says McKinsey.
Uyghur Forced Labor Protection Act & US supply chains
US supply chains in fashion, electronics and alternative energy sectors face disruption as US law on forced Uyghur labour in China comes into force.
McDonald's CSCO DeBiase sets beef sustainability agenda
McDonald's Chief Global Supply Chain Officer Francesca DeBiase is one of the few Fortune 500 execs to oversee both supply and sustainability operations.
Third-party supply risk 'key to survival' - Refinitiv report
The American-British global provider of financial market data and infrastructure, Refinitiv, has published a paper on how 3rd party is a key to survival.
Trust will be an issue for supply chains of future - UST
Speaking at Procurement & Supply Chain LIVE: The Risk & Resilience Conference UST's Jonathan Colehower explores the rise of 'private trading networks'.
China manufacturing imports down 30% - US logistics firms
Logistics companies, including DHL Global Forwarding, says US orders with manufacturers in China are down by as much as 30%, as consumers shift spending from goods to services.
Ex-Microsoft supply chain chief on transformation barriers
Former Microsoft head of Supply Chain David Warrick speaks of his move to Overhaul, and of the hurdles that can make digital transformation such a struggle.