Circular supply chain 'can ease manufacturing problems'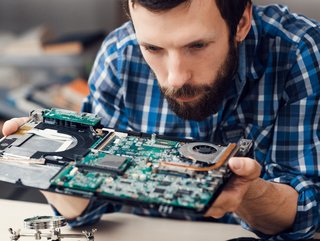 'Reduce, reuse & recycle' is the motto of the circular economy.
New, used, reconditioned and obsolete industrial automation spares is just one way the circular economy can help manufacturers mitigate supply chain woes
Like many sectors, those in manufacturing have had issues with supply capacity and difficulties responding quickly to changes in demand. In fact, 97% of automotive and industrial products companies said the pandemic had negatively affected them.
With procurement and distribution issues affecting so many companies globally, many are starting to rethink their supply chain strategies, with executives reporting that the pandemic has made them rethink their supply chain's strategic importance. This restructuring is necessary for the manufacturing industry, with manufacturers needing to rethink their supply chains.
'Reduce, reuse & recycle' is circular economy motto
'Reduce, reuse, recycle' is a common saying when referring to waste reduction during the production cycle, but this philosophy could provide a solution to supply chain issues too.
Refurbished or reconditioned parts, referring to original components that have been cleaned and whose worn or damaged elements have been replaced, could replace new components when spare parts are hard to find. These are not to be confused with repaired or second-hand parts, which refers to components whose refurbishing and testing process cannot be verified.
Refurbished parts involve giving the component a new lease of life and bringing it back to its original factory condition, meaning the quality and lifespan should be the same as a new part.
The use of refurbished parts can help reduce lead times for manufacturers, prevent unnecessary downtime and keep machinery up and running just like new. Refurbished parts also have the added benefit of quality assurance checks and warranties that usually match the equivalent of a new component, both in length and specification.
If manufacturers are to overcome the worst supply issues in nearly 50 years, reconditioned or refurbished parts can go a long way by contributing to the circular economy, maintaining efficiency and shortening lead times.
The 2017 GEODIS supply chain worldwide survey found that 62% of companies had limited visibility into their supply chains, and 15% only had visibility into production. The main challenges reported by business owners were keeping track of the location and status of their inventory, forecasting customer demand, and tracking the share of transport capacity.
A lack of visibility into global supply chains can make it difficult to identify risks and potential disruptions, leading to financial losses. That is because there is not enough information to identify problems and act accordingly.
Instead of relying on manual data collection, supply chain managers can invest in tracking technologies such as sensors, barcodes and readers, or radio frequency identification (RFID) systems. This way, information can be automatically collected and relayed. They can then use the data collected by these trackers to see a product's journey along the entire supply chain. This method can help identify any areas of inefficiency in transport, production or warehousing, which can help improve efficiency and reduce energy or resource demand.
Investing in a good supply chain visibility platform can also help keep track of your extended supply chain and spot disruptions that might prevent materials from reaching the next node on time.

'Glocalisation' is future for supply chain stability
So-called 'glocalisation' refers to developing and distributing a product or service globally but adjusting it to accommodate users or consumers in local markets. This can help manage supply chain issues as stock in low demand areas can be relocated where needed. Companies can also source raw materials locally to help streamline supply chains and reduce freight fees.
To achieve successful glocalisation, real-time data analysis is required to rapidly move items where needed. However, this process can be automated by creating a cognitive supply chain which uses AI to gather and analyse data across end-to-end processes.
The consensus regarding the state of supply chains is that these issues could last years. Luckily reconditioned parts, supply chain visibility and glocalisation can help mitigate these issues and reduce financial losses.
About EU Automation
EUA has locations in the UK, US, Germany and Singapore, and has a network of hundreds of global suppliers of new, reconditioned and obsolete automation parts