Supply Chain Risk Management
Third-party supply risk 'key to survival' - Refinitiv report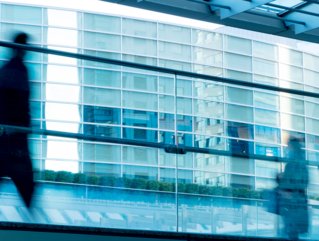 The American-British global provider of financial market data and infrastructure, Refinitiv, has published a paper on how 3rd party is a key to survival
Refinitiv - the American-British global provider of financial market data and infrastructure - has published a paper on how third-party risk can be a key to survival.
The paper - How an effective third-party risk strategy can be key to survival in uncertain times' - delves into the issue of growing third-party risk, highlighting regulatory and reputational risks that continue to increase across all sectors.
It says the need for robust third-party risk management "has never been stronger", and that rather than viewing third-party risk compliance as a straight cost, organisations "should seek to optimise their processes and turn these obligations into a competitive advantage".
The starting point, says Refinitiv, is trusted data, underpinned by the right technology.
"This a powerful combination that can help compliance teams foster better business relationships, reduce the risk of supply chain disruption in times of crisis, and remain on the right side of an evolving regulatory curve," the report explains.
Organisations that succeed in developing holistic, well designed third-party compliance frameworks – especially those that speak to environmental, social and governance (ESG) issues – will be best placed to leverage their compliance intelligence and reap rewards, it continues.
Understanding third party supply chain risk
Organisations today face a range of third-party related risks. Not only are new risks emerging, but existing risk and enforcement are intensifying.
Notable emerging risks discussed by the report include:
Public pressure – public sentiment around ESG issues within the supply chains has been intensifying for several decades. With social media becoming ever-more powerful, adverse sentiment can and does go viral very fast.
Investor pressure – investors are increasingly interested in companies' ESG ratings.
Online activity – the hyper-digitalisation spurred on by the Covid-19 pandemic has led to a substantial increase in online risk, extending to cyber security risks, identity theft, online fraud and more.
Regulatory change – regulations surrounding third parties continue to evolve, with a pertinent example being the UK Modern Slavery Act of 2015, which requires compliance teams to understand if their third parties use slave labour in any part of their manufacturing networks. Moreover, Germany is focusing on a new Supply Chain Act and the European Commission and European Parliament are exploring supply chain regulation.
The report also urges companies not to rest on their laurels when addressing the long-standing regulatory risk of broad-based corruption, which continues to intensify.

Holistic ESG compliance in supply chain
Given the expansive nature of third-party risk, Refinitiv says viewing compliance simply as a cost or box-ticking exercise is counter-intuitive. Rather companies have an opportunity to develop a holistic response to regulatory obligations and turn their compliance into a competitive advantage.
As risk continues to evolve, the company adds, successful organisations will need to develop systems and processes that are rigorous, flexible and based on trusted, complete data.
The report says: "Effective compliance requires a cross-functional response that involves a range of different steps, including gathering information, screening for potential risk and undertaking adequate due diligence if screening highlights potentially heightened risk.
"Moreover, truly effective compliance can no longer be undertaken through manual processes alone. While invaluable human intelligence should never be removed from the equation, successful compliance requires a firm foundation in leading-edge technology that leverages artificial intelligence (AI), automation, machine learning and more. These tools speed up processes and cut through growing complexity.
About Refinitiv
Refinitiv helps its customers across the entire third-party relationship lifecycle.Its global database, World-Check Risk Intelligence, is designed to pinpoint potential risk, across areas such as ESG, cybercrime, operational, and financial.
Where heightened risk is suspected, Refinitiv's due diligence reports deliver insights that optimise decision making. Its in-house team of analysts is supported by a global network of trusted professionals All of the above is underpinned by leading-edge technology.