Global logistics round-up: air, sea, road and rail news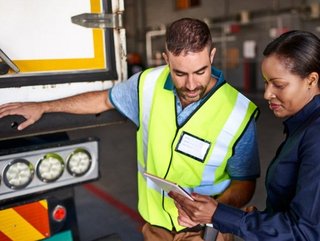 DHL Supply Chain acquires Australian freight giant; Labour strikes hit German ports & UK rail networks; US East Coast eases West Coast container congestion
Global logistics body promotes data-sharing standard
A global initiative designed to shape sustainable logistics policies has published a report that urges the logistics industry to adopt an open freight data exchange to improve operational efficiencies across the supply chain.
The Coalition for Reimagined Mobility (ReMo) was founded to promote freight sector data sharing in a bid to make global supply chains more sustainable and, more generally, to shape policy to improve the movement of people and goods around the world.
ReMo's report includes modelling from the International Transport Forum (ITF) that suggests the move to an open-freight standard would not only cut the level of goods stuck at global ports but also reduce carbon emissions by 22% by 2050 and eliminate 2.5 billion barrels of oil per year.
Freight data exchange standards are freely available specifications that define how to share logistics data.
ReMo says standardising data exchange will "form the backbone of better stakeholder coordination across the global supply chain".
"We need a comprehensive plan of action to decarbonize our global freight sector," said ReMo Co-chair Mary Nichols. "Business as usual is not an option. As we transition to increasingly lower carbon fuels, vessels and vehicles we must also rapidly deploy technology solutions that will drive operational efficiencies - and critically needed climate benefits - across the global supply chain."
US East Coast helps ease West Coast container congestion
Sea-freight vessel volumes continue to grow along the US Gulf Coast and East Coast, as logistics managers seek to avoid ongoing West Coast congestion.
The congestion is also set to worsen, as members of the two unions - the International Longshore and Warehouse Union and Pacific Maritime Association - continue to negotiate employment terms.
"It's definitely a tale of two coastlines in the US," said Adam Compain, senior VP of Supply Chain Insights, project44. "Carriers bulked up their service network on all water routes from China to the US East Coast in a bid to get closer to the market and avoid congestion in Los Angeles and Long Beach and on inland multimodal links. But the increase from 19 vessel services per month in 2020 to almost 30 per month now is still causing serious challenges for ports on the East Coast,."
Labour strikes paralyse German ports, UK rail networks
Recent labour strikes in Germany left ports across the country paralyzed as the trade union Ver.di staged what it called a "warning strike". The union reached an impasse with the Central Association of Germany Seaports over demands for wage increases.
Following the action, there was a growing backlog of ships across the North Sea.
The union represents 12,000 workers at the seaports of Emden, Bremerhaven, Bremen, Brake, Wilhelmshaven, and Hamburg. Work at all of the ports came to a halt, and 4,000 workers attended a rally in Hamburg.
Meanwhile, in the UK a series of national rail strikes - the country's biggest in 30 years - have hit freight and passenger movement, with further action planned.
The National Union of Rail, Maritime and Transport Workers (RMT) failed to reach an agreement on a cost of living pay increase and terms around job security with Network Rail, the owner and infrastructure manager of most of the UK railway network. More than 50,000 workers across Network Rail and 13 train operators went on strike.
UK industry bosses warned that the strike was "as bad as it gets" for rail freight, and that supply chains will be impacted despite the contingency plans in place.
A Network Rail spokesman said that on strike days, vital freight trains will run during the day and take priority over passenger services.
Network Rail ran freight trains during the day rather than overnight, as it sought to prevent shortages of vital goods such as food and fuel.
Freight services carrying critical deliveries of materials such as biomass – used to generate energy – were also prioritised.
DHL Supply Chain acquires Australian road freight giant
DHL Supply Chain is to acquire Australia-based national logistics company Glen Cameron Group, which specialises in road freight and contract logistics.
Glen Cameron Group operates a fleet of 1,000 trucks and trailers, and has 820 employees around Australia.
The move is designed to strengthen DHL's position in the evolving Australian road freight market and create one of the largest logistics companies in the country, with combined revenue of over AU$1bn.
DHL Supply Chain Australia and New Zealand CEO Steve Thompsett said: "This is a unique opportunity for us to add additional high-quality transport services to our warehouse and transport solutions in Australia."
The acquisition will strengthen DHL Supply Chain offering in four areas: domestic nationwide general freight; domestic nationwide express freight; and specialised services and contract logistics transport.
Glen Cameron Group Founder and Executive Chairman, Glen Cameron, said: "What began as one 8-tonne truck in 1975 has evolved to be one of Australia's largest transport and logistics businesses."