China manufacturing imports down 30% - US logistics firms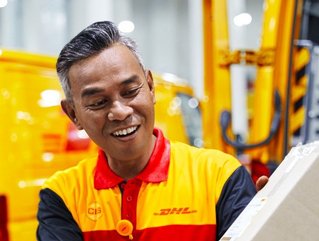 DHL Global Forwarding are among US logistics businesses to highlight drop off in Chinese manufacturing imports, as consumers shift from goods to services
Logistics companies, including DHL Global Forwarding, says US orders with manufacturers in China are down by as much as 30%, as consumers shift spending from goods to services.
A DHL executive told business news service CNBC that this was a tipping point for the "ship at any cost" economy that has dominated markets in the US and beyond, amid high consumer demand.
"Some raw materials are missing for production, and we also see more caution among some groups of importers in placing bookings," Goetz Alebrand, Head of Ocean Freight Americas, DHL Global Forwarding, told CNBC.
Also speaking to CNBC, Alan Baer, CEO of full-service transportation partner OL USA said the figures can be explained by consumers moving away from "purchasing stuff to buying services", and that importers "are continuing to work on balancing order flow with sales expectations".
Baer added: "Some industries are forecasting purchase order reductions of between 20 to 30%, while others see no interruptions in their order flow."
He added that the decrease "is tied to economic uncertainty and not the migration of operations out of China".
Supply chain analysts are monitoring the situation closely, to see if Latin American countries will benefit from the shift away from China-based manufacturing. However, Alebrand said "any meaningful change will not happen overnight".

US manufacturing imports from China 'began to drop under Trump'
He also pointed out that context was important, saying that despite the significant drop in orders, the total number remains higher than pre-pandemic levels. He added too that the shift away from China was not a new phenomenon - that the trend began under the Trump administration, with Vietnam and India among the countries to have enjoyed a growing share of the market.
"But China remains the dominant sourcing locale for many products imported to the US," Alebrand reminded people.
Ongoing lockdowns in China are also a factor, said Alex Charvalias, Supply Chain In-Transit Visibility Lead at MarineTraffic.
Charvalias told CNBC that the port of Ningbo continues to be a "hot spot for delays": "It's a worsening situation at Ningbo, with almost half a million TEU capacity stuck waiting for a berth. This indicates that turnaround times will only get worse in coming weeks."
Charvalias added that Shanghai "is also still experiencing various degrees of lockdown" and that "the expected surge of containers of finished products has slid further down the calendar".
He continued: "Once Shanghai fully reopens the surge of containers will take six to eight weeks to arrive on the East Coast of the US."
About DHL Global Forwarding
DHL Global Forwarding was formerly known as DHL Danzas Air & Ocean. It is a division of Deutsche Post DHL, and provides air and ocean freight forwarding services. It also oversees major logistics projects under the DHL Industrial Projects banner.
About project 44
project 44 is a supply chain visibility platform designed to Improve operations, on-time delivery, inventory management, and customer experience by delivering visibility across shipment lifecycles, as well as workflow automation capabilities.
About OL USA
OL USA is a full service transportation partner that covers domestic and international air freight, direct shipping and warehouse transfers.