Ex-Microsoft supply chain chief on transformation barriers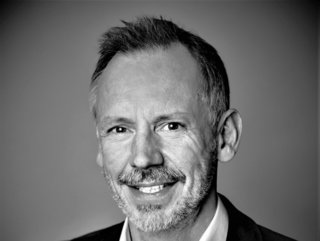 David Warrick, Executive VP Enterprise, Overhaul
Former Microsoft head of Supply Chain David Warrick speaks of his move to Overhaul, and of the hurdles that can make digital transformation such a struggle
Tell us a little about yourself and Overhaul
I am a manufacturing engineer and a chartered engineer from Belfast, Northern Ireland, and have spent my entire career in supply chain.
I joined Andersen Consulting (Accenture) as a Process Consultant working across multiple industries in supply chain design and creation before joining Microsoft in 1999. I spent 23 years at Microsoft, working in multiple areas - operations, manufacturing, strategic sourcing, fulfillment and logistics, and channel management.
I was involved in the release of every product from Windows 2000 to the latest Surface device. I have had the pleasure of leading and building teams all over the world, building distribution centers and manufacturing plants, and managing large-scale acquisitions, such as Nokia.
I spent my last years at Microsoft running the global supply chain and working as the company's Supply Chain Technology Officer, looking forward within the industry for the next generation of technological opportunities for supply chain.
I retired from Microsoft in March this year to further embrace the opportunity that technology can bridge the digital and physical supply chains and disrupt the traditional way of thinking. As part of that transition, I joined Overhaul, a Texas-based company at the leading edge of supply chain visibility, integrity and security.
My role as EVP of Enterprise is to not only help with growing the business but also think about how it connects to the greater ecosystem and the boundless opportunities that we collectively have to change the supply chain for the better. I am a member of the Visibility Council, an industry body that's reshaping supply chain thinking as well as working with numerous other early-stage companies as an advisor to support the continual evolution.
What supply chain lessons do you take from Microsoft?
I think the biggest lesson I took away is the art of the possible. Just because something has always been achieved in a certain way does not mean it is either the right way or the only way. When the general opinion is that something can not be done – that is the exact time for creativity to bloom, as embracing change and being willing to take a risk is the true path to evolution.
From a pure supply chain perspective, it goes without saying that people are the greatest asset. Finding the right opportunity to embrace creativity, fail fast and continually innovate and bring those around you on the journey creates momentum, which in itself is an accelerant to change.
How do haulage challenges vary across North America, Europe & Asia?
The three regions are very different in terms of the logistics infrastructure, the participants and the overall network capabilities. Europe and Asia tend to have more specificity in terms of carriers by sub-region, and that can limit the ability to leverage global contracts and service levels. In general, however, similar problems exist - the ability to have clear end-to-end visibility of cargo, the need to understand how to keep that cargo safe and secure, driver shortages, fuel and insurance costs, and a constant stream of disruptions never seen before in the industry.
How are you helping resolve these issues?
No one solution can solve all problems. At Overhaul, we focus on the areas where we have built industry-leading expertise: the ability to have full visibility across your logistics network, and the ability to understand a disruption or event in real time so that we can provide actionable insights or even manage the disruption on behalf of the customer.
The great enabler here is technology, connecting to devices and existing telemetry available in the transportation network and making that visible and accessible in order to effect change in real-time, instead of waiting to report an event that has already taken place.
Building creative solutions that pull predictive insights based on the vast amount of data available and building resilience by leveraging IoT capabilities and multiple connectors help Overhaul support our customers in this volatile landscape. We can't impact fuel prices, but we can help optimize based on data. We are bringing new offerings to market that will help with insurance costs and increase driver safety. At Overhaul, we are from the industry, intent on supporting the industry at a time when everyone needs it most.

What are the biggest barriers to transformation in haulage?
I don't think the barriers to transformation are only in respect to haulage, I think supply chain in general is finding it challenging to transform. I believe that the fear of change is actually one of the greatest overall barriers here. Technology is not a replacement, it is an enabler. Supply chains are becoming more complex, which means the solutions required to run them also need to adapt to manage that growing complexity. Companies must be willing to take the first step and take a risk, embrace new technologies and understand the equation as an AND, not an OR, which sounds simple but it is actually the core barrier in transformation.
Why do so many engineers end up in supply chain?
I think this is because it appeals to the fundamental engineering characteristic of problem solving. Supply chain offers the chance to drive strategy around the holistic, not just a specific problem set. Everything is dependent, therefore everything requires a contextual understanding that requires data, collaboration and ultimately, choice. Engineers in supply chain can wear multiple hats and influence across multiple levels – so who would not want to work in this industry?
Best piece of advice received?
If you don't love what you do, you are probably doing the wrong thing. That, and be relentless in everything!
Who inspires you?
My wife Laura. Her positivity, her ambition and her willingness to drop anything to help anyone at a second's notice is amazing. She reminds me that supply chain is a magical art – so be a magician.