Asia holds key to future success, McKinsey tells CEOs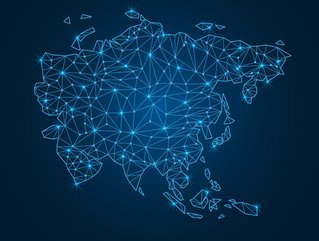 McKinsey is urging CEOs to make Asia integral to their plans for the future.
McKinsey urges CEOs to make Asia central to their business strategy, with geopolitical uncertainty, inflation, and supply chain disruption the new normal
Asia will hold the key for many organisations looking to navigate through ongoing supply disruption, climate emergencies and geopolitical uncertainty, says McKinsey.
In a report called Value, speed, and scale: A new era for operations in Asia, CEOs are advised to rethink and reshape their business practices.
The report says that with Asia moving into the third year of the pandemic against a backdrop of geopolitical and climate emergencies - and a world where inflation, scarcity and volatility have become the new normal - the companies that thrive "will be those whose CEOs make strategic choices in the face of mounting uncertainty".
"Asia is set to take centre stage in this reinvention," says McKinsey which lists two reasons for this:
Asia's economies will continue to drive global growth.
Investment in Asia has tripled over the past ten years, for example.
Asia accounts for 50% of all new investment in past decade - McKinsey
McKinsey says Asia has been the destination for more than $1 of every $2 of new net investment in the past decade, and that it is on track to account for 40% of the world's consumption, and more than 50% of global GDP, by 2040.
It adds that Asia also has "the resources, capabilities, and ambition to drive change".
"The region is home to the largest and most important players in multiple industry sectors, from semiconductors and renewable-energy technologies to electronics-manufacturing services," the report says.
The McKinsey report says companies whose overarching strategy embraces the best of Asia will be in a good place to respond to:
Rising price of energy, components, and raw materials
Supply chain disruptions that have cost the average organisation almost half of one year's profits over the course of a decade.
Sustainability programmes that will account for much of an additional US$130tn in global expenditure on capital assets by 2030.
The ongoing and urgent need for enterprise-wide digitisation.
Asian businesses pioneering world-class practices
It continues: "Asian organisations have already pioneered many of the approaches that define world-class business practices today, from lean manufacturing to global business services."
McKinsey does strike a note of caution, however, pointing out that Asia also presents "unparalleled operational complexities".
"The region is one of the most economically diverse in the world, with significant inequalities in income, education, and access to healthcare," it says. "And its energy intensive, manufacturing-led economies must find a way to navigate the transition to a net-zero world."
Despite this, McKinsey feels Asia's "dynamism, economic strength and deep untapped potential" make it an ideal environment for business innovation.
"It continues: "For forward-thinking CEOs, Asia could be the proving ground for new business practices that can offer solutions to the major challenges of the next decade and beyond:
"CEOs will need to mobilise their organisations to drive end-to-end execution of those choices, which will require aspiration setting and role modelling from the very top. The organisations that get this right will be more adaptable, more resilient, and more sustainable, no matter what the future holds."