News round-up: this week's hottest supply chain content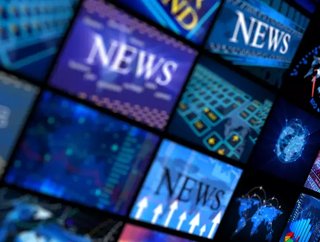 China goes Big Brother on shipping data, hackers find a back door into supply chains, and reshoring gains traction, but is it the answer to supply woes?
THE BEST OF THIS WEEK'S NEWS …
A Gartner survey of supply chain managers shows the pandemic has prompted 30% of firms to shift the focus of their supply chains from global to regional. It says the pandemic has been "harrowing" for supply bosses, and that they see reshoring as a means to be better equipped to deal with the next significant disruption.
Samsung is set to announce a new $17 billion microchip manufacturing plant in Texas, as the company looks to overcome the continuing global shortage of microprocessors. It will produce advanced processors, both for its own products and for use in those of other companies, but not before 2024.
Supply chain chiefs are increasingly moving manufacturing from overseas to back home, to bypass supply problems. But is reshoring really the answer?
The global supply chain is facing a new form of cyberattack: the 'hub attack', whereby hackers target businesses seemingly unconnected to supply as a means of gaining back-door access to high-value supply targets. 
China's Personal Information Protection Law, which came into effect on November 1, increases the Chinese state's control over how domestic and foreign organisations collect and export China's data, and is preventing businesses from properly managing increasingly snarled global supply chains.
The head of cargo at the world's biggest air cargo carrier, Emirates SkyCargo, is warning that the supply chain's pandemic problems are likely to continue into 2023. How much heed should we pay to his gloomy forecast? 
The International Development Finance Corporation was tasked with distributing $100 million in loans from Pentagon funding - but an investigation finds it's yet to spend a single cent of it.