Supply Chain Risk Management
Supply shifting from global to regional - Gartner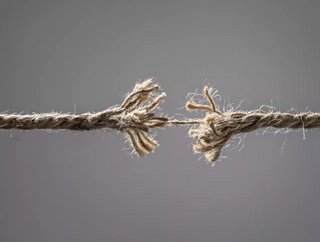 Gartner survey of supply chain managers shows the pandemic has prompted 30% of firms to shift the focus of their supply chains from global to regional
In the wake of the pandemic there is a growing appetite for supply chains and manufacturing to be domestically based, a Gartner survey of supply chiefs shows.
Of 1,346 respondents, 30 per cent say they are already shifting from a global supply chain model to one that is regionally based, because they see serving the world from distant global factories as unsustainable. 
Although just as many respondents do not want to follow this path - and as many again are ambivalent about doing so - Gartner says the findings are "nevertheless significant". 
Covid 'harrowing' for supply chain bosses
It feels the shift in focus from global to regional supply chains is a result of chief supply chain officers (CSCOs) experiencing a "harrowing time" at the hands of the Covid pandemic. This, it says, has left CSCOs determined to be better equipped to deal with the next significant disruption, by strengthening supply and demand operations. 
It adds: "The pandemic tore through global supply chains, preying on weak points that had gone unaddressed for years. CSCOs are now facing growing trade barriers and calls to bring manufacturing and supply bases back to their home countries."
Survey results also show the positive action companies are taking to build greater resilience and agility into their supply chains, by diversifying both their supply base and their markets, and also by relocating manufacturing sites.
Key findings include:
63% of companies are investing in multisourcing activities to minimize the risk to supply from too narrow a base. A further 23% plan to follow suit within the next two years. 

60% are already increasing market reach or adding to product portfolios, with a further 21% having plans to do so within the next two years.

Just under half (47%) are investing in moving manufacturing sites from one region or country to another. A further 24% say they will do so in the next two years.
Many firms moving manufacturing sites - Gartner
"This means that in two years time, nearly three-quarters of respondent companies will have invested in relocating their manufacturing sites," says Gartner. 
It adds that diversifying sourcing locations is key, regardless of whether supply chains are global or regional. 
"It's important to build a model that reduces reliance on single-sourcing locations wherever possible. This strategy protects supply chains from future sourcing shocks caused by unforeseen disruptions."