Supply Chain Risk Management
Whitehouse watchdog probes 'untouched' $100m supply fund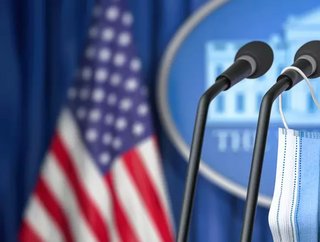 US body in charge of $100 million fund designed to ease American supply chain chaos yet to distribute a cent, GAO finds
A United States federal agency given $100 million by the Trump administration to help fix supply chain issues is yet to spend any of it, a US government watchdog reports. 
The International Development Finance Corporation (DFC) was tasked with distributing $100 million in loans from Pentagon funding. 
The DFC instructed private companies to apply for loans in order to "strengthen any relevant domestic medical supply chains" and also to "finance the domestic production of strategic resources needed to respond to the Covid-19 outbreak".
In the wake of the controversy, the DFC has told the Government Accountability Office (GAO) that "more applications and more-complex interagency involvement than DFC expected" had held up the funding. 
Government Accountability Office in fund probe 
The GAO found that 178 firms who could have sped-up production of ventilators, vaccines, medical testing supplies and personal protective equipment had applied for a loan but that none had been approved. Auditors also found that the DFC had failed to track how much money it had spent on the Covid supply chain program.
The watchdog has recommended that the DFC - in consultation with the Pentagon - come up with a plan to evaluate the effectiveness of the loan program 
'To improve efficiency, DFC and DOD have prioritized medical applications and revised procedures, but they lack plans to evaluate the program's overall effectiveness,' the GAO wrote in its report. 
'Such plans could inform decisions about the future use of DPA lending authority and increase congressional and public confidence that program costs and risks are reasonable relative to outcomes.'
Chelsa Kenney, author of the report has said that the DFC has not made it clear whether they will accept any more applications. 
The DFC was created in 2018 to help steer public money toward privately run projects in the developing world.