New China data law 'set to worsen shipping congestion'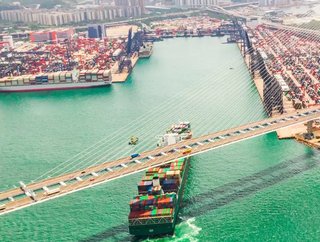 China's Personal Information Protection Law means foreign shipping firms can no longer track vessels in Chinese waters, with supply set to suffer
A change in Chinese law is affecting the ability of businesses to manage increasingly snarled global supply chains.
China's Personal Information Protection Law, which came into effect on November 1, is designed to increase the Chinese state's control over how domestic and foreign organisations collect and export China's data.
The law has seen ships in Chinese waters disappearing from tracking systems, which has hampered efforts to ease bottlenecks that are snarling the global economy, key shipping sources have told Reuters.
Chinese shipping data 'has dropped by 90%'
The level of terrestrial shipping data across all Chinese waters is estimated to have dropped by 90 per cent, according to market intelligence. Sources say the loss of data has been caused by domestic providers in China no longer sharing information to foreign companies.
China is a world leader in the supply of manufactured goods, and also a vital player in industrial commodities. It is also home to six of the world's ten largest container ports.
The shipping data is used by businesses to make key decisions on shipping routes, and help ease congestion.
MarineTraffic, a leading global provider of ship tracking and maritime intelligence, is among those reporting black holes in vital shipping location data.
Chinese data law 'will have big global supply impact'
"Supply chains are already facing huge problems all over the world," said Anastassis Touros, automatic identification system (AIS) network team leader at MarineTraffic. "If this continues there will be a big impact in terms of global visibility, especially as we come into the busy Christmas period."
Touros told Reuters that the incomplete data means it has no idea "when ships are leaving or from where", and added that the company "no longer has the full picture on port congestion which AIS offers us".
AIS provides the locational positions on ships, and is used by vessels, ports, and many other organisations - everyone from banks and traders to search-and rescue-operations. 
AIS information is drawn from continuous transmissions, and although it can be collated using satellite data, for heavily congested areas - or places where frequent updates are needed - terrestrial data is required.
It is unclear how AIS users will be able to keep tabs on shipping movements if the data gaps continue.
Ocean supply chain visibility 'vital'
Charlotte Cook, head trade analyst with VesselsValue, told Reuters:  "With China being a major importer of coal and iron ore and one of the main container exporters globally, this decline in positional data could cause significant challenges concerning ocean supply chain visibility
VesselValue provides daily algorithm-driven data and analysis for the maritime and aviation markets. 
The lack of tracking capability comes at a time when the pandemic has already caused global supply chains to overheat. 
The surge in demand for goods and shortage of containers has created port disruptions around the world, making AIS data even more vital to determine shipment schedules from key suppliers in China.