Analysis: Is Emirates' grim supply forecast well founded?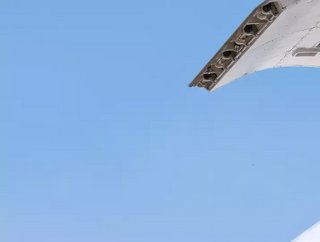 Emirates SkyCargo VP warns supply chain pandemic problems are likely to continue into 2023, dampening optimism following air traffic upsurge in US and EU
The role that international airlines will play in helping the global supply chain return to pre-pandemic normality seems more uncertain than ever.
Earlier this week, the world's largest international carrier, Emirates, said it expects global supply chain problems to continue to hit freight movements into 2023. 
"It's not something that will disappear overnight," Emirates SkyCargo divisional senior VP Nabil Sultan told Reuters at the Dubai Airshow, which ran from November 14-18. He added that he expects supply problems to "go beyond 2022, because of the huge logistical challenges out there".
Is supply chain optimism misplaced?
Sultan's grim prognosis comes at a time when some analysts were beginning to predict brighter things for global supply chains, after an increase in international passenger air travel. 
This followed the US reopening to international passenger flights. Also, over recent weeks European air carriers have been introducing extra flights, further fuelling hopes that global supply congestion might be eased
Lufthansa Group reported record Q3 operating profit of €301m for its cargo division, as freight demand continued an 18-month pattern of growth. 
And IAG Group - parent company of British Airways and Iberia - revealed it had deployed extra widebody aircraft on short-haul European routes to feed its key hubs in London Heathrow, Madrid and Dublin, which offer faster delivery for customers. 
Yet Sultan's take on global supply chain problems appears to throw a bucket of cold water on such optimism. Maybe we should pay heed. After all, he is in charge of cargo at the world's largest international carrier, based on seats and distance flown. He's better placed than most to read supply chain runes.
Sultan clearly feels labour shortages and the continuing boom in demand are problems that are too deep seated to be overcome in the space of 12 months, regardless of an uptick in passenger flights.
Supply chain problems are deep seated
His concern is probably well-founded, because the supply problems we see today have a deep tap root, one that reaches all the way down to the start of the pandemic.
Back then, companies pared back their supply chains, fully expecting demand to nosedive, only for people worldwide to go on a monumental online shopping spree that shows few signs of slowing. Supply chains couldn't cope. Not only were there massive manpower problems because of lockdown, but with no passenger flights, air freight tonnage was practically zero, relatively speaking. 
The result of all this is what we see today: jammed seaports and transport costs that have never been higher. The pandemic has pushed global freight rates up by 250 per cent over the past two years. 
The problem is, while increased air traffic to the US and in Europe is undoubtedly good news, we are still a long way off normal when it comes to air freight. 
Pre-pandemic, a vast amount of air freight globally was moved in the belly of passenger jets.
Air freight scratching surface of supply disruption
When these were grounded, air-freight carriers scrambled desperately to service demand by running 'ghost flights' - passenger flights with no passengers. They barely scratched the surface of the problem. 
Sultan says the state-owned Emirates is itself running such flights. He also revealed the carrier has transformed 16 Boeing 777-300ER passenger jets into "mini-freighters", by removing all seating. 
It helps, but not much, With air freight so expensive, only high-value goods - such as consumer electronics and jewellery - tend to end up in the belly of airliners. Everything else winds up in a container, on a ship that's stuck behind 30 others, at some overwhelmed port or other. 
And now a new wave of Covid-19 is sweeping across Europe. What happens if EU countries follow Austria's lead, and enter another lockdown? Passenger flights will again be grounded, and air freight hobbled once more. 
Maybe Sultan is right to sound such a pessimistic note.