Supply Chain Risk Management
Ukraine retail supply chains' response to war - Part Five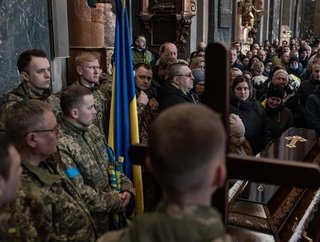 PHOTO: Alexey Furmanov
War, and Ukraine retail supplies chains. Part 5 - Why automation and technology will have a big part to play in the retail value chain when peace returns
In the fifth of a five-part series, Estonia-based LEAFIO AI Retail Solutions Product Director Helen Kom tells how LEAFIO's customers in Ukraine are adapting to war, and the supply chain strategies they are using in order to help both their operations, and fellow citizens, survive.
What does the future hold for retail in Ukraine?
Regardless of how long this war ends up being, it's easy to predict the kind of problems Ukrainian retail will face when it does end.
Supply chains will continue to exclude goods imported from Russia and Belarus. Imports of goods from countries that provided Ukraine with the greatest humanitarian assistance will increase, because the Ukraine people will have great goodwill towards European brands.
Mindful of further Russian aggression, retailers will also transfer the maximum possible amount of accounting and analytical work to the cloud.
Retailers in the east of Ukraine will also build in risk mitigation into their supplies chains, because they will fear that a Russian missile could strike any of their assets at any time - regardless of whether Russia says it will no longer wage war on Ukraine. There isn't a retailer in Ukraine willing to trust anything Putin says.
Cloud services are the ideal solution in such conditions.
Automation of supply chain processes in Ukraine
Military operations have shown that human resources are vital to traditional supply chains. So when half of your staff are suddenly unable to work, everything grinds to a halt. So the more that retailers are able to automate their supply chain, the less likely they are to face crippling disruptions, in the event of Russia resuming hostilities.
Ukraine supply chains focus on priority goods
In the initial stages of recovery, there will be the need to focus on vital goods and those in lower-price segments. There will be a fall off in consumer demand, both because people will have less money and also there are far fewer people because of forced emigration.
Accordingly, retailers will need to build close relationships with manufacturers in order to rebuild supply chains. They will also look to develop localised production. A number of large supermarket chains in Ukraine were already beginning to do this before the war. It is likely to become more widespread.
READ MORE: Ukraine retail supply chains and war
Part One - What a retail step-plan for war might look like
Part Two - How the retail value chain evolved in face of bombs
Part Three - Critical shortages of staple foods and social goods
Part Four - Supplying children, staff and the Ukraine economy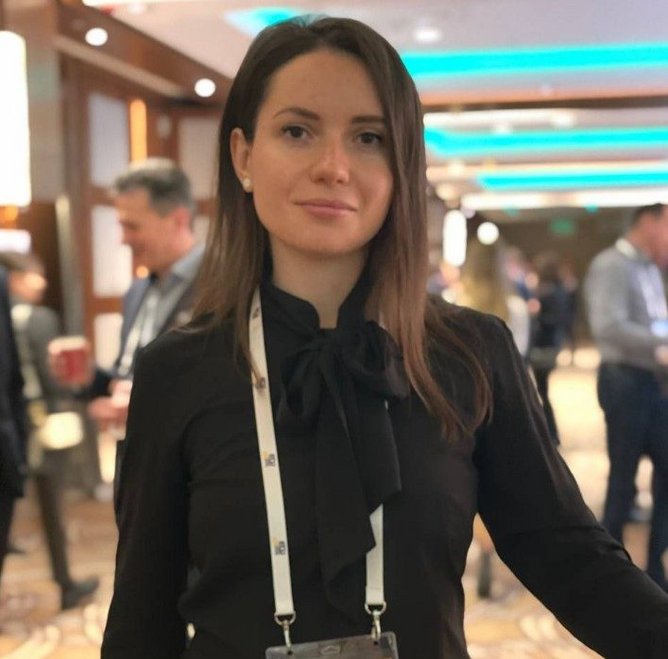 LEAFIO Product Director, Helen Schepanyk
These series of articles are based on a presentation that LEAFIO Product Director Helen Schepanyk is making at a series of retail events across Europe. You can watch her presentation above.
About LEAFIO

LEAFIO creates AI-driven software for retail supply chain processes, automation and optimisation. It serves 160 retail companies in 15 countries, helping them gain a competitive edge in the market, increase resistance to disruption and generate more revenue with a higher margin.
Kateryna Goncharova is Head of Global Marketing, at LEAFIO AI Retail Solutions, an Estonia-based company that also has an office in Ukraine, where Goncharova is based. Goncharova contacted Supply Chain Digital because she wanted to share with the wider business world what is happening on the ground in Ukraine regarding businesses operating in the teeth of a war - especially what is happening with supply chains.
"We're an international IT company and we have a part of our team in Ukraine," says Goncharova. "We have colleagues here, and also more than 40 clients from Ukraine. We are in constant contact with one another, and support them. We know how their businesses have changed since the beginning of the war, and how they are continuing to work, even under the bombs."
Goncharova shared with us LEAFIO Product Director Helen Schepanyk's account of how LEAFIO's Ukraine-based customers are coping. "We are confident our solutions will help retailers in post-war Ukraine to provide food and humanitarian security," Schepanyk told Supply Chain Digital. "But that is not enough for us. We also want to help Ukrainians right now, which is why part of the money we earn on our projects worldwide is being sent to help the Ukrainian army and people."