Supply Chain Risk Management
Ukraine retail supply chains' response to war - Part Four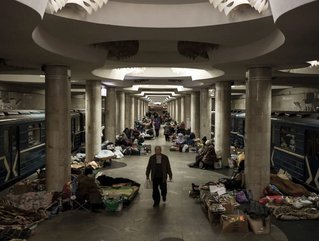 Ukraine retailers are supplying toys to help distract children from long and difficult days spent in bomb shelters.
War, and Ukraine retail supplies chains. Part 4: How retailers are supplying the needs of traumatised children, employees and the battered Ukraine economy
In the fourth of a five-part series, Estonia-based LEAFIO AI Retail Solutions Product Director Helen Kom tells how LEAFIO's customers in Ukraine are adapting to war, and the supply chain strategies they are using in order to help both their operations, and fellow citizens, survive.
How retail is supplying the needs of Ukraine children
Among our customers are a number of toy retailers. Toys are not socially important goods but nevertheless the toy retailers are mindful that families are trapped in bomb shelters for days on end, and that children need something to distract them for the horrors of war.
This has prompted toy retailers to open all stores not affected by shells. Furthermore, these chains are supplying gifts of toys to children from orphanages, as well as children in air-raid shelters.
We have heard some accounts from clients about how they distributed gifts across the entirety of Ukraine - from Kyiv, and Kremenchuk to Sumy, Poltava and Dnipro.
Many retailers have also created joint logistics hubs, to consolidate and distribute goods from Europe to their stores. This is especially common in western Ukraine. Hubs are also used to supply scarce socially necessary goods that were obtained from manufacturers in other regions.
Retailers are also providing banking services. The banking infrastructure has been destroyed, and so retailers and gas stations have made it possible for people to withdraw cash from cash registers, despite their IT infrastructure not being designed for that. There is a cash limit per day, but it saves people from a situation whereby they don't have cash.
Ukraine retailers support employees and economy
It is hard to imagine living in a state of constant fear of air raids. Having to spend days and nights in a dank bomb shelter, with no mobile connection, running water, or heating?
No one knows if they or their families will even be alive the next day? People are fearful, exhausted and hungry. This is why many companies have reduced the number of working hours, to minimise the burden on people at this difficult time.
Many Ukrainian companies, especially retailers, paid taxes in advance to support the economy. Businesses also donated vehicles to the army and territorial defence forces, to transport military supplies, equipment, weapons, protective equipment, and food for the defenders of UKraine.
Businesses are doing everything they can to help Ukraine win this war. Profits no longer matter.
READ MORE: Ukraine retail supply chains and war​​​​​​​
Part One - What a retail step-plan for war might look like
Part Two - How the retail value chain evolved in face of bombs
Part Three - Critical shortages of staple foods and social goods
Part Five - How AI and tech will rebuild retail in peacetime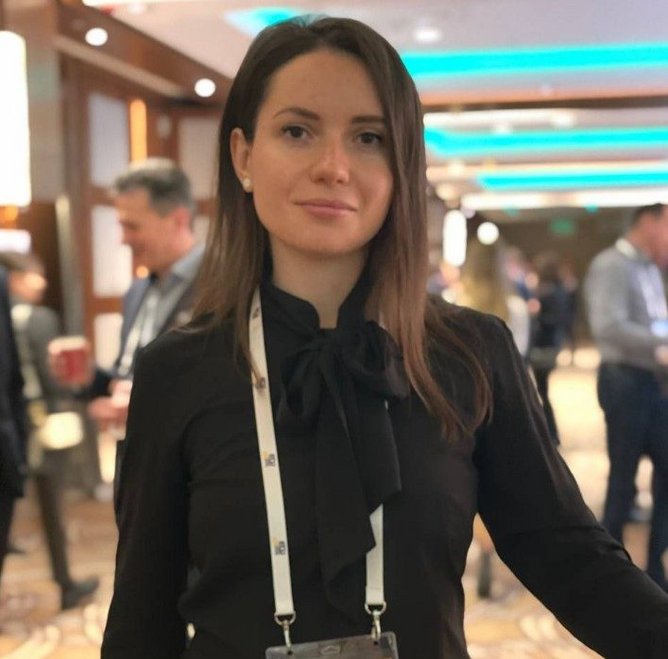 LEAFIO Product Director, Helen Schepanyk
These series of articles are based on a presentation that LEAFIO Product Director Helen Schepanyk is making at a series of retail events across Europe. You can watch her presentation above.
About LEAFIO

LEAFIO creates AI-driven software for retail supply chain processes, automation and optimisation. It serves 160 retail companies in 15 countries, helping them gain a competitive edge in the market, increase resistance to disruption and generate more revenue with a higher margin.
Kateryna Goncharova is Head of Global Marketing, at LEAFIO AI Retail Solutions, an Estonia-based company that also has an office in Ukraine, where Goncharova is based. Goncharova contacted Supply Chain Digital because she wanted to share with the wider business world what is happening on the ground in Ukraine regarding businesses operating in the teeth of a war - especially what is happening with supply chains.
"We're an international IT company and we have a part of our team in Ukraine," says Goncharova. "We have colleagues here, and also more than 40 clients from Ukraine. We are in constant contact with one another, and support them. We know how their businesses have changed since the beginning of the war, and how they are continuing to work, even under the bombs."
Goncharova shared with us LEAFIO Product Director Helen Schepanyk's account of how LEAFIO's Ukraine-based customers are coping. "We are confident our solutions will help retailers in post-war Ukraine to provide food and humanitarian security," Schepanyk told Supply Chain Digital. "But that is not enough for us. We also want to help Ukrainians right now, which is why part of the money we earn on our projects worldwide is being sent to help the Ukrainian army and people."