Supply Chain Risk Management
Ukraine retail supply chains' response to war - Part Three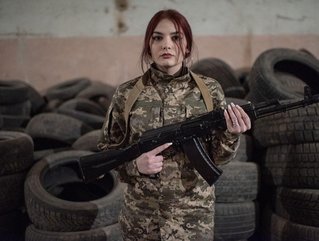 PHOTO: Alexey Furman
War, and Ukraine retail supplies chains. Part 3 - Product ranges no longer exist, meat & dairy a rarity, water and medicines in very short supply
In the third of a five-part series, Estonia-based LEAFIO AI Retail Solutions Product Director Helen Kom tells how LEAFIO's customers in Ukraine are adapting to war, and the supply chain strategies they are using in order to help both their operations, and fellow citizens, survive.
Ukraine war has wiped out product ranges
In an environment of great volatility and uncertainty, retailers are trying to make vital product categories available in stores, and to set prices to keep them affordable, especially for vulnerable segments of the population.
Another retailer based in Kharkiv spoke to us. They are near-front line and are constantly under fire, and as a result, they are almost out of stock. At the time of speaking to them, they had just 20 dairy products in stock, there is no butter at all in the city and just one delivery of meat in four weeks, and there is practically no buckwheat in the Kharkiv region and no supplies of salt at all.
Due to a shortage of flour and cereals in the region, retail chains have been forced to seek these goods in other regions - despite this being very dangerous due to mines on roads, and Russian checkpoints.
In regions gripped by hostilities - Sumy, Kharkiv, Donetsk and Luhansk - there are signs of a major food crisis and a shortage of the most necessary goods. Local production is paralysed, and delivery from other regions is extremely difficult
Ukraine war and the shortage of social goods
With the onset of the war more than 4 million people have fled the country, and 10 million people have been internally displaced. Many companies ceased to exist. People lost their jobs, and a huge portion of the male population went off to fight.
All these changes led to a sharp decrease in purchasing power and a shift in demand for goods in stores. Because of this, demand for premium goods decreased but demand for social goods has gone up massively.
Retail in areas of Ukraine less affected by war
Retail businesses in central and western Ukraine, which remain relatively secure, have hardly been affected. Stores are operating as usual - even bookstores and toy stores.
Due to restrictions on emergency imports introduced by the Ukraine government, in the first weeks there was a shortage of some goods in the west. To regulate stocks of essential goods, shops and supermarkets limit the sale of basic consumer goods per customer.
Regarding shortages, these are caused not only by restrictions on imports, and the loss of parts of the supply chain in regions hit by hostilities, but also due to a boycott of goods from Russian and Belarus.
How is retail helping Ukraine survive?
The war is far from over; there is little prospect of a quick settlement. The worst thing for Ukraine is that it sees the outside world beginning to get used to the fact that there is a war in Ukraine. At the beginning of the war there were daily queues of trucks with humanitarian assistance at the borders. Now there is a shortage of products in humanitarian warehouses.
Ukrainian retail is doing everything it can to ensure that people have something to eat.
Primarily, they are supplying our defenders, volunteers, refugees, and civilians with food and water. This is not so simple during a time of war. Retailers have no idea how many of their stores will exist tomorrow, or whether supplies will get through. But despite this heroic retailers continue to open their stores every morning.
READ MORE: Ukraine retail supply chains and war
Part One - What a retail step-plan for war might look like
Part Two - How the retail value chain evolved in face of bombs
Part Four - Supplying children, staff and the Ukraine economy
Part Five - How AI and tech will rebuild retail in peacetime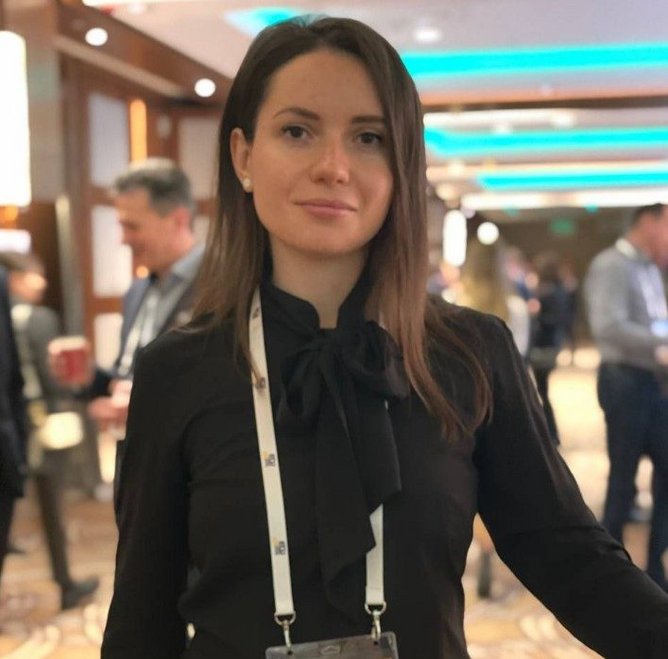 LEAFIO Product Director, Helen Schepanyk
These series of articles are based on a presentation that LEAFIO Product Director Helen Schepanyk is making at a series of retail events across Europe. You can watch her presentation above.
About LEAFIO
LEAFIO creates AI-driven software for retail supply chain processes, automation and optimisation. It serves 160 retail companies in 15 countries, helping them gain a competitive edge in the market, increase resistance to disruption and generate more revenue with a higher margin.
Kateryna Goncharova is Head of Global Marketing, at LEAFIO AI Retail Solutions, an Estonia-based company that also has an office in Ukraine, where Goncharova is based. Goncharova contacted Supply Chain Digital because she wanted to share with the wider business world what is happening on the ground in Ukraine regarding businesses operating in the teeth of a war - especially what is happening with supply chains.
"We're an international IT company and we have a part of our team in Ukraine," says Goncharova. "We have colleagues here, and also more than 40 clients from Ukraine. We are in constant contact with one another, and support them. We know how their businesses have changed since the beginning of the war, and how they are continuing to work, even under the bombs."
Goncharova shared with us LEAFIO Product Director Helen Schepanyk's account of how LEAFIO's Ukraine-based customers are coping. "We are confident our solutions will help retailers in post-war Ukraine to provide food and humanitarian security," Schepanyk told Supply Chain Digital. "But that is not enough for us. We also want to help Ukrainians right now, which is why part of the money we earn on our projects worldwide is being sent to help the Ukrainian army and people."