Supply Chain Risk Management
Ukraine retail supply chains' response to war - Part One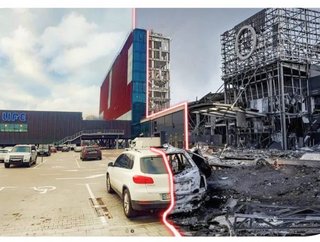 War and Ukraine retail supply chains PART 1: What a retail step-plan for war might look like, and the story of Novus, a major Ukraine grocery chain
Kateryna Goncharova is Head of Global Marketing, at LEAFIO AI Retail Solutions, an Estonia-based company that also has an office in Ukraine, where Goncharova is based.
Goncharova contacted Supply Chain Digital because she wanted to share with the wider business world what is happening on the ground in Ukraine regarding businesses operating in the teeth of a war - especially what is happening with supply chains.
"We're an international IT company and we have a part of our team in Ukraine," says Goncharova. "We have colleagues here, and also more than 40 clients from Ukraine. We are in constant contact with one another, and support them. We know how their businesses have changed since the beginning of the war, and how they are continuing to work, even under the bombs."
In the first of a five-part series, Goncharova's colleague - Product Director, Helen Kom - shares with us exactly how LEAFIO's customers in Ukraine are adapting their operations in the face of war, and the supply chain strategies they are using in order to help both their operations, and fellow citizens, survive.
PART ONE: Does a retail step-plan work in war?
In everyday conditions, people hardly ever work on nightmare scenarios across their business functions. Yes, in almost all contracts for the supply of goods and services there is a force majeure section, but these mostly contain disclaimers regarding liability for breach of contracts, and nothing more.
So it is hardly surprising that for retail supply chain managers there are no detailed instructions headlined: "How to keep your business afloat during a war' And even if there were, it is hard to imagine what such instructions might contain. Can you imagine? I think that it might resemble the following.
What do you do if:
A missile flies into one of your supermarkets on the first day of the war?
A horde of military marauders invade the city where your supply chain's point of sale is located - to rob everyone and everything.
Half of your company's employees do not go to work because they've fled with their families away from incessant missile bombardment?
Suppliers cannot deliver goods due to horrendous traffic jams caused by the outflow of refugees from shelled and occupied cities - or because your drivers refuse to go to areas that are being shelled?
All your key distribution centres are under occupation?
Your HQ - with all its servers and all business management functions - is destroyed by a bomb?
Sadly, of course, all of the above has been a bitter reality for thousands of businesses across Ukraine. The people of Ukraine are steadfast in their struggle to live and work in the inhuman conditions of war, and the same applies to Ukraine's retailers.
As a company, we help our customers to be more efficient by automating their business processes. We do that by optimising their inventory, merchandising and promotions.
Currently, we have projects in 16 countries, and offices in the USA, Estonia, and Ukraine.
Since we have more than 40 clients from Ukraine, and are in constant touch with them, we know what they feel now, and how their businesses have changed since the beginning of the war.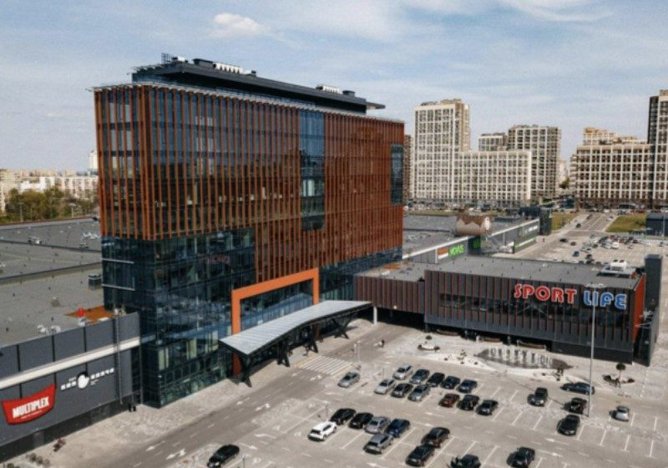 One of LEAFIO's clients is Ukraine grocery retailer, Novus. This was its HQ before the Russian invasion.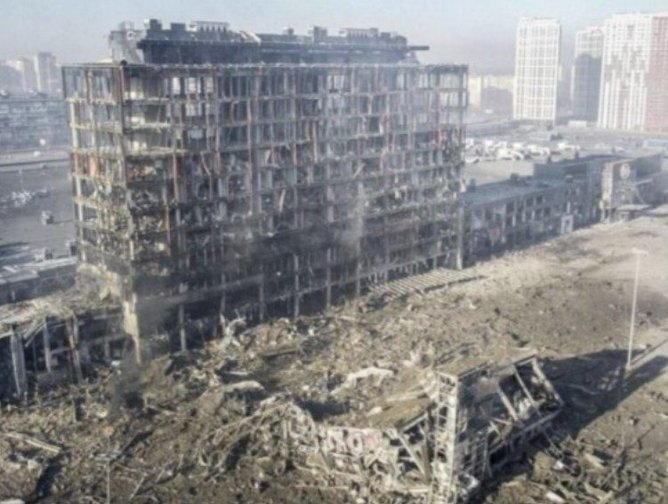 ... and this is the Novus HQ today.
Challenges for Ukrainian retail businesses
Before the war, Ukrainian retail was a developed area.
One of our clients, Novus, is a top-three grocery retailer in Kyiv, Ukraine. It acquired the Ukrainian branch of Billa in 2021. It has 89 supermarkets, and a product range including 40,000 stock-keeping units (SKUs).
A few weeks ago, Novus's central office was shelled and completely destroyed. The company had moved there just a couple of months earlier. As well as its central office, its flagship supermarket was also destroyed, as it was at the same location.
Along with other retailers in Ukraine, Novus has had to look at making significant changes to its supply chain - in those regions where the supply chain actually still exists. Sadly, in such cities as Irpin, Bucha, Mariupol, Kharkiv, and Chernihiv, supply chains have been completely destroyed by the large-scale military offensive, along with everything else. And whatever stores survived have been looted.
So In such regions, the retail chain is now little more than volunteers who are involved in supplying products, to prevent people from starving. These volunteers tell us that the eyes of the people they help are full of tears, and the fear of death.
We have spoken to several Ukraine retailers, and the following is what they have shared with us, regarding their supply chains in a time of war.
READ MORE: Ukraine retail supply chains and war
Part Two - How the retail value chain evolved in face of bombs
Part Three - Critical shortages of staple foods and social goods
Part Four - Supplying children, staff and the Ukraine economy
Part Five - How AI and tech will rebuild retail in peacetime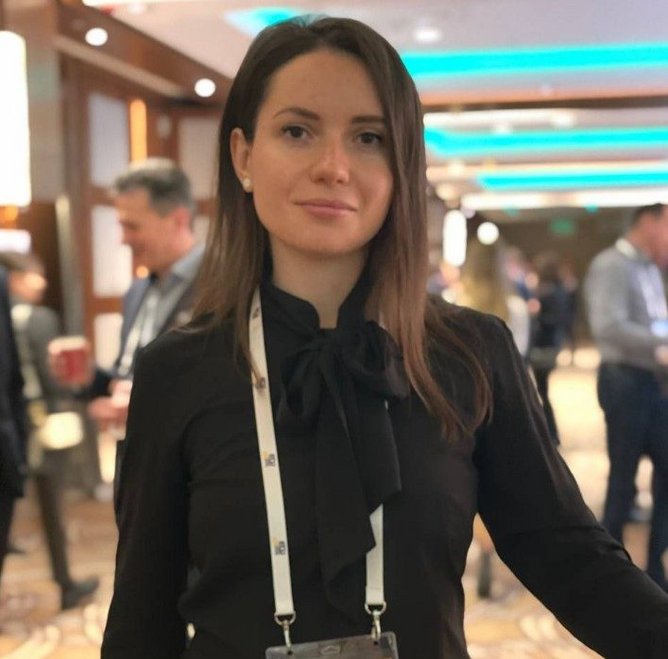 LEAFIO Product Director, Helen Schepanyk
These series of articles are based on a presentation that LEAFIO Product Director Helen Schepanyk is making at retail events across Europe. You can watch her presentation below.
About LEAFIO
LEAFIO creates AI-driven software for retail supply chain processes, automation and optimisation. It serves 160 retail companies in 15 countries, helping them gain a competitive edge in the market, increase resistance to disruption and generate more revenue with a higher margin.
"We are confident our products will help retailers in post-war Ukraine to provide food and humanitarian security," says LEAFIO Product Director, Helen Schepanyk. "But that is not enough for us. We also want to help Ukrainians right now, which is why part of the money we earn on our projects worldwide is being sent to help the Ukrainian army and people."