Supply Chain Risk Management
Ukraine retail supply chains' response to war - Part Two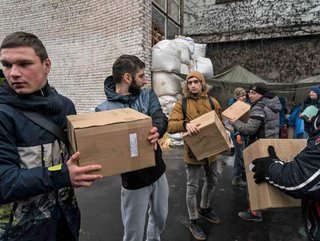 War, and the response of Ukraine's retail supplies chains. Part 2 - The early stages of war: how the retail value chain evolved in the face of bombs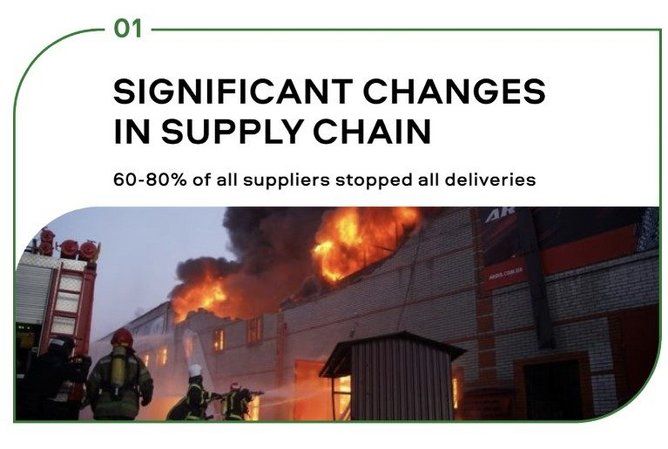 In the second of a five-part series, Estonia-based LEAFIO AI Retail Solutions Product Director Helen Kom tells how LEAFIO's customers in Ukraine are adapting to war, and the supply chain strategies they are using in order to help both their operations, and fellow citizens, survive.
Supply chains in first weeks of Ukraine war
During the first week of the war, most suppliers stopped working. According to our clients' estimations, only 10% of suppliers were still active. From the second week of the war, suppliers returned to work based on the "full sale of leftovers" model. The replenishment of goods stopped, and all the stock available before the war was sold in deficit mode.
Many warehouses were destroyed, which necessitated the need to restructure their supply chains, with the need to find supply from alternative sources. One of our clients in Kharkiv lost his distribution centre; it was completely destroyed. It had to organise direct deliveries to stores from suppliers' warehouses, using their own transport. Now, they are using the cross-docking model.
One of its managers explained this to me: "Manual cross-docking occurs on the principle of the uniform distribution of goods to all stores in equal shares. Due to this, the entire system of ordering and distributing products is performed in manual mode, without extensive use of automation."
Ukraine war and changes to supply chain
Due to fundamental changes in the work of suppliers, the business model of retailers has changed significantly. Grocery retail began to function according to the financial model - when delayed payments should be bigger than inventory turnover. In fact, retail spent suppliers' money. But with the onset of the war, everything changed, because suppliers began taking money for the goods delivered to stores.
Before the war, all but the largest retailers - Procter&Gamble, Unilever, and Nestle - competed hard to get their products on shelves. With the outbreak of the war, this situation has been reversed.
How Ukraine war has changed retail business model
The usual connection between product and the supplier has been broken. Before the war, 90% of product ranges were tied to a specific supplier, and a supplier for the remaining 10% of the range was selected, mainly for social goods and medicines.
But war paralysed many suppliers, and goods and warehouses were destroyed, and so now product specifications don't really exist any longer. The product matrix has totally changed.
Retailers are now looking to source products from any supplier, just so they can provide the population with basic groceries. However, this is not always possible.
Our client in Kharkiv told us: "The traditional concept of the assortment structure has ceased to exist. It's more accurate to say that in all the chain stores, there is a chaotic set of goods.
"Today, suppliers simply offer to ship whatever goods that they have in stock, and retail chains limit themselves to purchasing only the most socially significant product groups.
"About because 60% of the country's enterprises have closed down. And people are running out of money. This is seen in the daily kilometre-long queues for humanitarian aid."
READ MORE: Ukraine retail supply chains and war
Part One - What a retail step-plan for war might look like​​​​​​​
Part Three - Critical shortages of staple foods and social goods
Part Four - Supplying children, staff and the Ukraine economy
Part Five - How AI and tech will rebuild retail in peacetime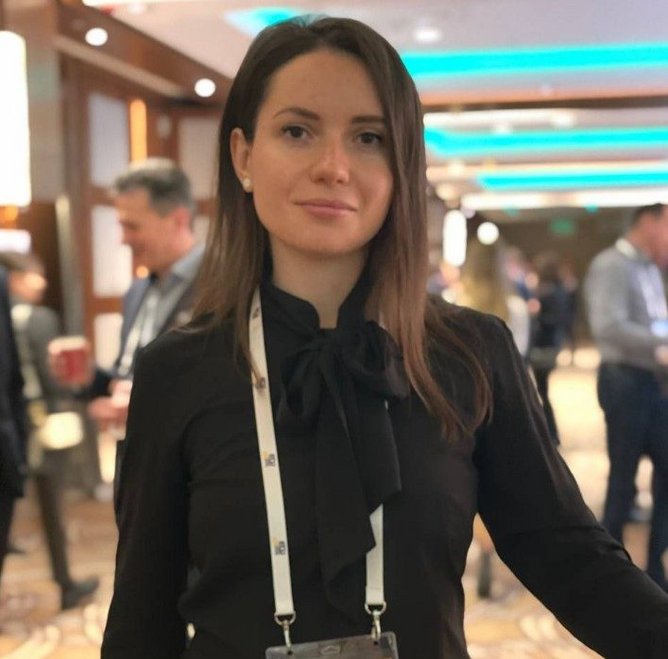 LEAFIO Product Director, Helen Schepanyk
These series of articles are based on a presentation that LEAFIO Product Director Helen Schepanyk is making at a series of retail events across Europe. You can watch her presentation above.
About LEAFIO

LEAFIO creates AI-driven software for retail supply chain processes, automation and optimisation. It serves 160 retail companies in 15 countries, helping them gain a competitive edge in the market, increase resistance to disruption and generate more revenue with a higher margin.
Kateryna Goncharova is Head of Global Marketing, at LEAFIO AI Retail Solutions, an Estonia-based company that also has an office in Ukraine, where Goncharova is based. Goncharova contacted Supply Chain Digital because she wanted to share with the wider business world what is happening on the ground in Ukraine regarding businesses operating in the teeth of a war - especially what is happening with supply chains.
"We're an international IT company and we have a part of our team in Ukraine," says Goncharova. "We have colleagues here, and also more than 40 clients from Ukraine. We are in constant contact with one another, and support them. We know how their businesses have changed since the beginning of the war, and how they are continuing to work, even under the bombs."
Goncharova shared with us LEAFIO Product Director Helen Schepanyk's account of how LEAFIO's Ukraine-based customers are coping. "We are confident our solutions will help retailers in post-war Ukraine to provide food and humanitarian security," Schepanyk told Supply Chain Digital. "But that is not enough for us. We also want to help Ukrainians right now, which is why part of the money we earn on our projects worldwide is being sent to help the Ukrainian army and people."