Top 10: strategic benefits of IoT tech in supply chains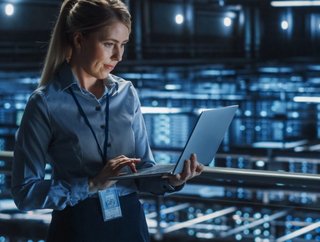 Internet of Things (IoT) benefits to supply chain include increased visibility, more collaboration, better customer service & real-time tracking of goods
Supply chain networks worldwide are undergoing an unprecedented period of challenge and change, and so are increasingly turning to Industry 4.0 technology for solutions, with Internet of Things (IoT) tech being chief among these.
Forward-looking organisations are leveraging IoT devices to transform complex supply chains into fully connected networks. Sensor data and Radio Frequency Identification (RFID) from such devices can deliver real-time asset tracking, monitoring, and alerts that help streamline tasks and minimise disruption.
Below are 10 IoT benefits - both strategic and operational - that are enjoyed by businesses who are reimagining their supply chain using IoT tech.
IoT benefits to supply chain: Increased visibility
IoT allows supply chain managers to connect vehicles, equipment and devices for real-time status updates on jobs. This can offer an end-to-end supply chain picture - from manufacturer to customer, via the warehouse. So instead of seeing a job status listed as 'in transit', managers are given the precise location of the vehicle. This allows them to make timely decisions to keep goods moving efficiently.
IoT benefits to supply chain: Better collaboration
IoT gives an overview of how the supply chains impacts a business, which is especially important for more complex value chains, which too often are broken down into a series of data silos. IoT helps break down such silos, so furnishing teams across the supply chain with insightful and timely data that allows them to collaborate to avoid potential supply chain issues or bottlenecks.
IoT benefits to supply chain: Maximising assets
Studies have shown that more-effective routing can reduce driver hours by almost 25%, and with the improved connectivity IoT brings, supply chain managers and logistics teams can optimise their fleets, provide smarter route planning and also identify assets that are delayed. Such teams can also monitor the efficiency of assets, meaning operations can be fine-tuned so that delivery numbers can be increased.

IoT benefits to supply chain: Better customer service
A more connected supply chain also helps deliver improved customer service. Managers can access information via mobile apps, making delivery-time forecasting an exact science. Delivery Issues can be quickly identified, and customer expectations managed. Importantly, managers can make alternative delivery arrangements to ensure service level agreements are met.
IoT benefits to supply chain: Real-time tracking of sensitive goods
Accountability and transparency are vital areas of a supply chain, and real-time tracking allows for both. IoT devices such as GPS monitors can now track everything from a shipment's location to its current temperature. Real-time tracking is useful for high-value items and temperature-sensitive goods. For example, IoT devices can flag shipments that have left a safe temperature zone and so prevent customers from receiving spoiled goods.
IoT benefits to supply chain: Forecasting accuracy
By automatically collecting data, IoT systems eliminate human error in data collection and so help improve demand forecasting. Using IoT supply chain managers can predict demand based both on historical data and real-time data. For example, stock levels can indicate the timing of orders, or can be used to automate orders. Supply chain data can be collected either non-stop or at specified intervals. Either way, it allows businesses to use data that would be difficult or impossible to collect manually.
IoT benefits to supply chain: ESG compliance
Organisations are looking more closely at best-practice around health and safety and ESG issues, to ensure compliance not only with legislation but also with the ethical expectations of investors, customers and other stakeholders. IoT sensors are a quick, reliable, and cost-effective way to collect data to help shape ESG compliance strategies and decision-making processes.
IoT benefits to supply chain: Inventory Control
Inventory control is an important part of warehouse and supply chain management, and IoT offers significant benefits in this area. By leveraging advanced IoT sensors that automatically track and analyse inventory positions and stock levels, supply chain professionals can create an accurate and up-to-the-minute inventory tracking system.
IoT benefits to supply chain: Warehouse automation
The automation of supply chains is set to continue growing in importance, particularly in warehouses, many of which are beginning to resemble something from a sci-fi film. As businesses automate increasing amounts of warehouse tasks, they will need accurate and immediately available data to power their automated systems.
IoT benefits to supply chain: Paperwork management
Paperwork is a common employee pain point, particularly in last-mile logistics, where the responsibility often rests with truckers. By leveraging smart logistics solutions, businesses can automate their most cumbersome and time-consuming paperwork tasks, such as verifying a trucker's freight broker bond or processing a bill of lading, which is a document issued by a carrier to acknowledge receipt of cargo for shipment.