Warehouse automation technology - from conveyors to robots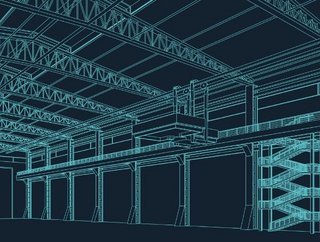 Today's warehouse management systems are like a scene from a sci-fi film but innovation in this area goes back as far as 120 years, to the first conveyors
Today's warehouses can look like something from a sci-fi film, such is the high-tech automation at play these days. However, warehouse technology began emerging as long ago as 120 years. Here is a brief history of warehouse innovation down the ages.
Warehouse tech timeline: 1901 Steel conveyor belt invented
The Swedish (now multinational) engineering company Sandvik invented the steel conveyor belt at the turn of the last century. Belt conveyors proved to be durable and reliable, and became a fixture in automated distribution and warehousing, massively increasing productivity.
Warehouse tech timeline: 1917 - The forklift truck
Australia-based Clark Equipment Company is credited with creating the first forklift truck way back in 1917. They were known as 'Clark Tructractors', and resembled a tractor rather than what we see today. Until the 1950s, warehouses were full of forklifts, with goods typically stored at ground level in huge buildings.
Warehouse tech timeline: 1950s - ASRS invented
The first Automated Storage and Retrieval System (ASRS) was designed and built by German heavy equipment manufacturer Demag, whose system consisted of racking mounted from the ceiling. ASRSs at this time were giant cranes that traversed large columns of shelves to store and retrieve raw materials. These are still used today by some manufacturers.
Warehouse tech timeline: 1962: First commercial ARSR
The first ARSR machine went into operation in 1962, installed at a Bertelsmann book-club warehouse in Gütersloh, Germany. Though it was manually controlled from a cabin on the mast, it did offer some semblance of automation… via punch-card control.
Warehouse tech timeline: 1980s - computer controlled ARSRs
Computer and IT solutions expanded significantly in the '80s, alongside software-controlled warehouse technologies. Sensors, magnets and lasers were brought in to measure distance and position with never-before-seen precision. Stepless drive systems required less energy and new load-handling equipment went deeper into racks, enabling different container and pallet systems to serve new markets.
Warehouse tech timeline: 2000-present: AGV
Also called an autonomous mobile robot (AMR), the automated guided vehicle (AGV) is a portable robot that follows along marked lines or wires on the floor, or uses radio waves, vision cameras, magnets, or lasers for navigation. They are used to transport heavy materials around warehouses and factories.