Accenture supply heads probe value chain resilience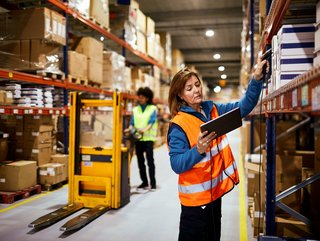 Accenture's Maria Rey-Marston & Stephane Crosnier say best way to achieve supply resilience is real-time dynamic visibility, with people at its heart
New Accenture research that found companies with more visibility across their supply chain perform better during periods of disruption was the subject of a recent podcast discussion between two top Accenture supply chain consultants.
Maria Rey Marston, Global Supply Chain Innovation Co-Lead, and Stephane Crosnier - UK & Ireland Supply Chain & Operations Lead - discussed the findings, which were based on interviews with 30 supply chain executives.
Crosnier said: "We're still dealing with the after-effects of the pandemic and the war in Ukraine has made it worse. We have instability of supply, price inflation, logistics disruption, and labour impacts. Clearly, the need for supply chain resilience has never been greater."
Crosnier says one approach to resilience for companies is to invest heavily in a 'just in case' inventory strategy.
Visibility is cost-effective way to supply resilience
But he adds: "A more cost-effective approach is to gain greater visibility into your operations. Visibility works because it gives you insights into where your supply chain is most vulnerable, and that helps you target investments, to have the biggest impact in improving resilience."
Rey Marston agreed, saying: "Advancements in analytics and technology are helping companies take big steps in the area of visibility, meaning companies no longer have to keep more inventory and build redundant capacity across the board to protect themselves from potential disruptive events."
She added: "But it's also important to know what we mean by visibility. In our research, we look at two types of visibility - structural and dynamic. Structural visibility is about knowing what your supply chain looks like. It's like an X-ray that gives you a snapshot of your operations at a point in time and helps uncover hidden issues.
"It includes traditional activities like network mapping, risk assessment, network assessments, and modelling. Most companies we talked to have fairly strong capabilities in this area."
Dynamic visibility key to supply - Rey-Marston
Dynamic visibility, she says, is knowing what's happening across the supply chain.
"It's more like a video that enables a company to monitor and respond to events in real time," she explained, and went on to say that there are four types of dynamic visibility:
Monitoring
Predicting
Prescribing
Autonomous execution
Rey-Marston says maturity in this area "is lower among the companies in our research", but she adds "they are making progress".
She continued: "The combination of structural and dynamic visibility, supported by analytical techniques and artificial intelligence, forms what we call intelligent visibility. As we found in our research, the companies we studied that have greater intelligent visibility tended to be more resilient."
Addressing the question of whether Accenture's research revealed how companies can boost their structural and dynamic visibility Crosnier said: "Yes. It showed one way is to create a digital twin - a virtual replica of your supply chain. With a digital twin replicating the typical behaviour of your supply chain, you can simulate and scenario model your supply chain's performance.
"You can understand where your suppliers and points of manufacturing are, what logistics routes you use for which products and customers, and the relationships across your supply chain network.
Digital twin -stress tests' are a powerful supply tool
"You can also conduct a stress test, like the one we're doing with MIT. This test enables you to look across your end-to-end supply chain to expose risk areas where you need to focus your resilience investments."
Rey Marston added that a supply chain control tower is also a powerful tool.
She said: "It's a dashboard that connects data from across the supply chain that gives you greater dynamic visibility so you can respond to events in real time. It can even take some actions on its own in response to what it sees, and you should set up a dedicated supply chain resilience team.
"From a strategy perspective, you need to have people who are focused on resilience and aren't distracted by day-to-day activities and pressures. With a digital twin and control tower, your dedicated team can get the intelligent visibility they want - to build the resilience your supply chain and company needs."