Omnichannel is inventory management challenge for retail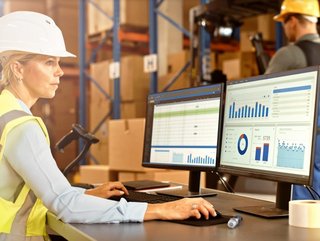 Supply chain disruption means smart inventory management in retail is crucial, plus the move to omnichannel puts big data centre stage
The supply chain landscape is changing at a greater pace than at any other time in history, and nowhere more than retail. Not only is digital transformation changing the fabric of supply but the way consumers are behaving has also shifted.
Thanks to the pandemic, e-commerce, rather than store-bought, is people's preferred means of shopping. This shift in behaviour was prompted by lockdown, but shows few signs of reverting back to the pre-pandemic state of affairs.
Layered on top of all this, of course, are the supply chain disruptions that still dog much of the world. It's a tough world out there for retailers, and particularly when it comes to managing inventory.
Let's stay with the shift from high-street shopping to e-commerce. How are retailers making sure that online customers are getting what they need, when they need it?
Sales data is inventory must
Joelle Dove - director of business development with brand innovation specialist, Daymon Worldwide - says the ones who are coping best are those who understand what is driving sales, and then shift their inventory accordingly.
"Retailers have to support online purchases," she says. "Online consumers may be opting for click and collect, in-store or home delivery, and it's important retailers factor-in these details for inventory planning, so they can get goods to consumers when they need them."
Miguel Duarte, a consumer health leader with EY, feels that the shift to e-commerce is something of a "data dream" for retailers.
He says: "Online, inventory can answer business questions at the most specific level – transactions and stock-keeping unit numbers, for example. Data can also be collected at multiple moments in the journey, and at different times of the day."
Dove feels online inventory data is valuable only if retailers' systems are up to scratch.
"What may have worked a few years ago may not be working as efficiently in today's purchasing environment," she says. "The ability of a retailer to accurately report that inventory will dictate the trust consumers have with that retailer."
Tech investment vital for inventory bosses
Duarte agrees, saying the key is whether retailers are ready to invest in leading-edge inventory capabilities. "This is the big question right now. Companies have a unique opportunity to transform inventory planning with a customer-back approach."
But it's not just the e-commerce boom that has shaken things up - the forces that one drove band loyalty are no longer the same.
In the past, branded goods - also known as 'private brands' - are what made a retailer unique, and traditionally, they were what drove brand loyalty. Now, though, loyalty is being driven by another factor: availability.
So how do businesses factor this kind of thing into inventory management?
Miguel Duarte, a consumer health leader with EY, feels retailers are only just beginning to recognise the role inventory can play in generating competitive advantages.
"Retailers have always used the past as the best explanation of the future," says Duarte. "They project demand and supply based on existing, limited and aggregated data."
But he says in future, retailers will have to predict buying patterns based on data that will include behavioral factors.
"This will deliver a detailed understanding of what's the best product, inventory level and location and channel, at the right time for the right consumer. It will change the inventory accuracy discussion in a dramatic way."
Joelle Dove agrees that it has never been more important for retailers to guarantee consumers' favorites are in stock.
"Around 86% of consumers bought private brands for Christmas gifts this year, so it's important retailers meet this demand," she says. "You've got to keep them coming back for more."
Make best-sellers an inventory priority
One way they can achieve this - other than spend a fortune on air freight - is to be strategic about inventory, says Dove. "Retailers can allow stocks of low-demand or low-margin products to run low, in order to keep traffic drivers in stock 100% of the time."
The pandemic exposed a major fault in supply chains: a lack of agility. Today, dynamic supply chains able to match supply to demand are vitally important. But how is agility achieved through inventory management?
Dove feels an agile inventory strategy is possible only when there is close partnership between retailers and their suppliers.
An example of this is the way Microsoft works in tandem with its retailers on sales-inventory strategy for its XBox.
Microsoft gives point-of sale data from its biggest customers to retailers, who then combine this with their knowledge of what's on shelf, what's back of house and what's inbound. This combined data allows retailers to use algorithms to predict what will sell, and they are even able to legislate for ecosystem factors, such as weather.
"Demand is dynamic and changes constantly, and so communication between retailer and supplier allows them to be in sync, and to minimize costs and maximize availability," says Dove.
Duarte agrees that advanced consumer analytics can drive agility, but only if - like Microsoft - retailers "put behaviors, processes, technologies, data banks and algorithms in place that can make those capabilities a reality".
So far, we've explored the immediate and near-term challenges being faced by retail inventory managers. But what of the future? What might that hold?
Omnichannel is future for inventory
Omnichannel, says Duarte, without hesitation.
"Consumers will navigate shopping in a seamless way on interconnected channels," he says. "They will be able to make real-time decisions according to their needs and convenience."
He says this means retailers must be ready to provide all manner of information - quantity, price, other products of interest - that improves the omnichannel journey "in a personalized way, and also provides the possibility to buy anything, anytime, anywhere".
Duarte is certain that inventory estimates will soon be driven by predictive analytics, and that inventory location will not be as important as the ability to move inventory in very short time frames.
"It doesn't really matter where the inventory exists at a particular moment," he explains. "What matters is how long the item takes to reach the retail point a particular consumer wants, according to their omnichannel journey."
While agreeing that technology will be vital, Dove believes it can take companies only so far if the right people are not in place.
"People and strong partnerships will continue to be the key factor in managing strong inventory management," she says. Having the right people in the right roles to manage inventory, solve problems and communicate with stakeholders is a necessity.
"So too are the relationships companies keep with one another. The ability of retailers to collaborate will set them apart in how they navigate challenges within the supply chain."