Supply chain content round-up: This week's hottest reads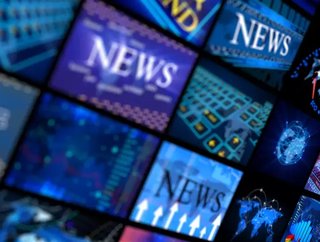 Supply chain has a new hero - a schoolgirl. Elsewhere, SMEs feel the heat, the EC greens-up supply, and India looks to outdo China on freight
This week's top supply chain content ...
Right, quick multiple choice. Which of the following is not a children's picture book? 
Gruffalo 

Hungry Caterpillar

Cat in the Hat

Supply chain and operations management
Actually, it's a trick question, because the answer is: all of them. Yes, the world of picture books has a new heroine - a pony-tailed girl called Supply Jane.
Walkers - the world's largest single producer of crisps has taken out full-page adverts in national UK newspapers, to apologise for the ongoing shortage of its products, caused by an IT problem. Here are ten more wince-inducing examples of supply chain own-goals from history - some of which make Walkers' problems seem piffling by comparison. 
Neil Ashworth is a senior strategic leader who specialises in delivering digital transformation. He holds four non-executive directorships at companies including healthcare supply chain specialist, 2San and also Kinaxia, a conglomerate of 13 UK logistics and warehouse companies. 
Supply chain problems are leaving many small manufacturing businesses struggling to cope, new US government figures confirm. Figures show that almost half (46.5 per cent) of such businesses in the US say they will have to identify new supply chain options in the next six months. 
There are signs on both sides of the Atlantic that the shortage of drivers in the haulage sector is beginning to ease. Logistics UK - which represents freight and haulage businesses - said the number of drivers leaving the profession had begun to ease. The body also said more trainee drivers are beginning to come through.
The European Commission is set to introduce a Digital Product Passport that will contain information about the makeup of goods. The move is designed to promote sustainability across the supply chain.
A leading logistics figure in India believes the country can challenge China as the freight capital of the world. Ashish Tiwari is chief finance officer of TCI, India's leading end-to-end logistics provider. He says that as far as container shipping is concerned, there is evidence to suggest "a shift in sentiment, from China to India".
A major new initiative to drive supply chain transformation has been launched. Called Supply Chain Command Center, the enterprise solution is designed to help businesses identify and remedy supply chain bottlenecks and inefficiencies.