5 Minutes With: Neil Ashworth, non-exec strategic leader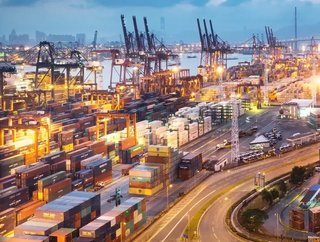 Neil Ashworth provides non-exec leadership in logistics, and says that despite current problems the future's never been brighter for logistics
Neil Ashworth is a senior strategic leader with expertise in the multichannel fulfilment and retail sectors, and specialises in delivering digital transformation. He holds four non-executive directorships at companies that include healthcare supply chain specialist, 2San, and also Kinaxia, a conglomerate of 13 UK logistics and warehouse companies. He was also recently appointed as non-executive chair of third-party logistics business, Selazar. 
Tell us a little about yourself
I have a background of more than 30 years in retail, covering high-street logistics, and more recently ecommerce operations, including home delivery. I then moved into the parcels sector, as CEO of Collect+, which is a network of locations made up of thousands of newsagents, convenience stores, supermarkets and forecourts. I was also CCO at Yodel. After that, I left full-time executive roles, and now have a portfolio of non-executive, advisory and mentoring roles, with a strong technology theme. This is what led me to my latest position with Kinaxia, to help support the development and roll-out of its digitalisation strategy.
What is the most challenging aspect of your work?
By its very nature, managing a portfolio means you have to be focused on the business at hand for comparatively short periods of time, and also have the ability to step from one organisation to another with the attendant lack of continuity. 
As a non-executive, the role is very different from an executive position, in that you're seeking to guide, advise and challenge the executive team. Yet while you have equal legal responsibilities as a director, the day-to-day management of the organisation is very firmly in the hands of the CEO and their team.
And the most rewarding?
The variety offers huge stimulus, while also being a challenge. But the real reward is in working with a variety of people who might look at their businesses in very different ways. That is the real buzz from a portfolio - the opportunity to work with great people, and to build a range of great businesses.
Has the pandemic changed the perception of logistics?
Yes. Thanks to the pandemic people now understand more about how goods arrive at their stores or doors than they have ever done previously, and there is a wider understanding of the value of the logistics industry, not only as it affects the economy, but also individuals' lives. That has to be one of the big plus-points coming from the last two years.
In terms of effect of the pandemic on actual business of logistics, the pandemic was a 'game of two halves'. Initially, there was a downturn in activity, but this was followed by a strong reversal. 
What inspires you, professionally?
Customers. Throughout the years, I have been a close follower of customer trends and insights because this is what drives development of service offerings. I used to work with Tesco, and they have a saying: 'If it's right for the customer, it's generally right.' This is my mantra, and has shaped  my perspective on developing new services and options.
Where do you see your businesses being in five years? 
For Kinaxia, we would aspire to be a top-ten UK logistics business, and I see no reason why we cannot achieve this.
And generally, for all of the businesses I am involved with, I'm really keen to see strong growth coming from the launch of new services and propositions. I hope these inspire customers and clients across the logistics, technology and retail sectors. 
We live in the greatest era for the logistics industry, and I only see this providing more and more opportunity. I'm almost envious of those just coming into the retail and logistics industries. The future is incredibly bright.