Supply Chain Risk Management
Top 10: Worst supply chain disasters in history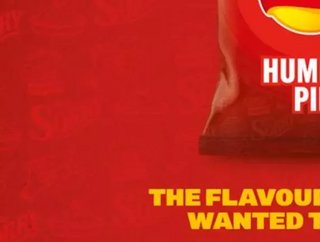 Apple, Nike, Adidas and GM are among those who've been stung by self-inflicted supply chain problems that had catastrophic results for market share
Walkers - the world's largest single producer of crisps (or 'potato chips', if you're from North America) - has taken out full-page adverts in national UK newspapers, to apologise for the ongoing shortage of its products. 
The UK firm, based in Leicester, has been at the centre of a crisp-shortage storm for almost a month. Yet the problem has nothing to do with congested container ports, a lack of lorry drivers or any of the other multitude of pandemic-fuelled supply chain issues affecting so much of the world. 
The problem was caused by a computer glitch, following an IT upgrade made by parent company, PepsiCo.
Following weeks of shortages, Walkers has now formally apologised to customers, across social media and also in full-page ads in national newspapers. 
In the ad, headed 'Humble Pie: the flavour we never wanted to taste', Walkers says the situation is "getting better" and that it is "working 24/7 to address the backlog and meet orders".
You have to feel for them. So, in order to make the C-suiters at Walkers feel a little better about things, here are ten wince-inducing examples of supply chain own-goals from history - some of which make Walkers' problems seem minor by comparison. 
10. KFC, 2018
Why didn't the chicken cross the road? Because of KFC's supply chain and its lack of contingency planning. February 14, 2018 is not a day KFC UK will look back on with love hearts in its eyes. This was the day it moved to a new supply chain provider, switching from Bidvest to DHL. Bidvest had six warehouses, DHL had just one. That's an important detail. That warehouse was in Rugby, smack-bang in the middle of the UK. That's another. The same morning, a fatal traffic incident closed the M6 motorway near… Rugby. With its lorries stuck in the traffic - and no other locations from which to dispatch chicken - KFC was in big trouble. By February 18, just 266 of its 870 restaurants in the UK and Ireland were open. It was lampooned by the country's media for poor planning. 
9. Denver International Airport, 1995
Following long delays, this brand-new airport finally opened in 1995. Early in the planning stage, United Airlines insisted on an ambitious automated high-speed baggage system that ran from the concourses to the main terminal. But technical and communication problems meant the system was only ever partly operational, and in aviation circles its mishandling of bags became the stuff of legend, with clothing and personal effects scattered beneath the system's tracks as luggage was spewed off. In the end, United returned to traditional handling methods. 
8. Toys R Us, 1999
In September 2018 Toys R Us filed for bankruptcy but back in 1999 it was red hot. E-retail was really heating up, and the online division of Toys R Us advertised heavily. Santa-like, the company promised to fulfil Christmas deliveries on any order placed by December 10, and was duly swamped by tens of thousands of orders. Although most of its inventory was in place, it simply couldn't pick, pack and ship the orders fast enough. Some employees worked 49 straight days to meet demand, but to no avail. Just days before Christmas, Toys R Us was less Santa, and more Grinch, as it sent out thousands of now-infamous, "We're sorry," emails, telling customers their orders would not be arriving in time for Christmas. Never have so many tears been shed by so many children in such little time.  
7. Hershey, 1999
As for all chocolate makers, Halloween is a trick-or-treat cash-fest. It's their sales sweet-spot. In 1999, Hershey spent more than $100 million on transforming its IT infrastructure and supply chain. Expected to go live in April, 1999, the schedule slipped, and rather than wait until the following year, Hershey switched over in the summer. But the system was dogged with issues, not least of which was that inventory was not visible to the order management system. As a result, $150 million in orders were missed. Quarterly profit dropped by 19 per cent and the company's stock value plummeted. 
6. Snap-on Tools, 1997
The US maker of high-end tools and equipment for use in the transportation industry installed an order management system implementation in 1997. It didn't work, and led to $50 million in lost sales for the first half of 1998. Meanwhile, operating costs soared by 40 per cent, as extra staff were hired to overcome system issues. The company's profits dropped by 22 per  cent in 1998.
5. Adidas, 1996
In 1993, the German sports shoe-and-clothing maker implemented a warehouse management system in its Spartanburg distribution hub in South Carolina. But the IT firm it was using went bust mid-project, so it engaged another, and forged ahead. Frustrated by long delays, in 1996 Adidas went live before the system was ready. Nothing worked, and it was unable to process and ship orders. It was able to fulfil just one fifth of its $50 million orders in North America. Adidas suffered market-share losses for years after, and haemorrhaged IT and logistics staff. 
4. Nike, 2001
In this year, sports-gear giant Nike went live with a new -  and supremely complex - supply chain planning system. Bugs and integration left the company with significant inventory shortages and excesses. Nike ended up slashing prices to get rid of the additional inventory, putting pressure on margins and profits. At a quarterly conference call, Nike cited "software problems" for causing a $100 million revenue shortfall, and Wall Street knocked 20 per cent off its stock price. 
3. Apple, 1995
Back in 1995, Apple was market leader in a deeply fragmented PC market. But that all changed, thanks to a supply chain blunder. That year, Apple was set to introduce its new line of PowerMac PCs just before the Christmas season. Having been burned two years earlier by excess inventory after aggressively launching its PowerBook laptops, the company throttled back on inventory. But demand for PowerMacs went stratospheric and Apple was left facing $1 billion in unfilled orders. Its stock price was slashed by half, and the company spiraled into a cycle of decline that only the return of its visionary founder, Steve Jobs, was able to arrest.
2. General Motors, 1980-85
For 20 years, GM was the world's most profitable company. By 1970 its revenue was $22.8 billion. Now, it's an also-ran auto manufacturer, and the seeds of its decline can be traced back to its desire to automate its supply chain. Reacting to a 1970s labour strike, then-CEO Roger Smith vowed to roboticise the manufacturing process. Between 1980 and 1985 the company spent an eye-watering $45 billion on automation. But the spending saw its global market share rise by just a single percentage point, to 22 per cent. Over the coming years, it increasingly lost market share, and watched as Toyota delivered low-cost, high-quality vehicles with a low-tech production approach. As a nameless GM exec said at the time: "For the same money we could have bought Toyota and Nissan outright."
1. 

Foxmeyer, 1996
In 1996, Foxmeyer was the second largest wholesale drug distributor in the US, with sales of more than $5bn. Then it decided to revamp not only its IT systems but also all of its distribution facilities. It was leading-edge stuff at the time - almost in the realms of science-fiction. Accordingly, the company forecast huge efficiency gains from its new systems, and had such confidence in those forecasts that it bid future contracts based on expected cost reductions. Big, big mistake. Its new systems did not deliver any cost savings, because they barely worked, and so it was unable to handle any of its vastly increased orders. Before long, Foxmeyer had filed for bankruptcy, and its operating division was sold to rivals McKesson, for just $80 million.