India 'can challenge China on shipping' - logistics chief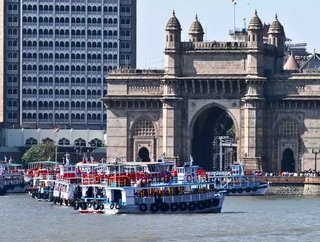 Logistics chief in India says soaring container prices in China, coupled with spiralling demand, is tilting freight balance in favour of India
A leading logistics figure in India believes the country can challenge China as the freight capital of the world.
Ashish Tiwari is chief finance officer of TCI, India's leading end-to-end logistics provider.
He says that as far as container shipping is concerned, there is evidence to suggest "a shift in sentiment, from China to India".
Tiwari says logistics companies in India have "an edge" over their competitors in China "because freight rates from India to Europe and the USA are far lower than from China". 
Expensive China freight 'spooking' exporters
"China is plagued with a huge shortage of containers against the steep demand for exports," he added. "Freight rates from China to Europe are so high that exporters are looking at sending shipments by road and rail from China to Europe. 
Speaking to India's Economic Times website, Tiwari added: "Freight from India to Europe and the USA will be much cheaper than from China. We need to start enjoying this boom."
Tiwari added that India cannot build ships quickly enough to cope with demand, and that shipyards are "working round the clock". This, he said, was a further sign of expansion.
New India-Singapore shipping route
Signs that shipping is on the up in India came with news that the country's leading provider of smart supply chain solutions, DP World, has introduced a new weekly Straits India Service at its port terminals in Nhava Sheva, in Mumbai, and Mundra, the country's largest container port.
This will boost trade between India and the Far East, by providing stronger connections to Malaysia and Singapore, improving lead time and reducing cost. 
The new service is operated by the global feeder operator, Feedertech, which has a payroll of 56,000 people.
Feeder services act as a vital link for international container shipping lines, providing coverage of ports and regions beyond their reach.