In Transit: Paragon's transportation solutions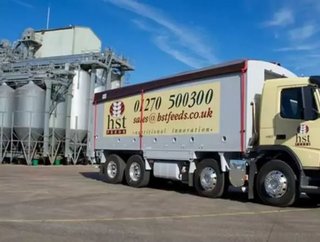 Before you read this, check out the upper-right hand corner of this page to view this article in our digital reader. Trust us, it's way cooler! Spe...
Before you read this, check out the upper-right hand corner of this page to view this article in our digital reader. Trust us, it's way cooler!
Specialist truck and trailer users such as agri-businesses are turning to high-tech routing and scheduling solutions from Paragon Software Systems to improve their transportation planning. The software produces optimized transport plans that boost the general efficiency of the fleet operation while improving the service to the customer. The software also reduces fleet running costs by reducing road miles travelled and ensures that loads are maximized, avoiding empty running.
For example, Cheshire feed manufacturer HST Feeds has invested in an innovative delivery fleet optimization solution that includes ITIS road speed data for improving the accuracy of the daily transport plans and a special function for managing vehicle compartment space when scheduling loads. The software will reduce daily planning time, boost customer service and lower haulage costs by maximizing the use of its mixed fleet of six, eight-wheel and articulated compartmented trucks.
"With ever increasing fuel costs we have to be able to run our vehicles to their optimum - we cannot and will not expect our customers to pay for hauling fresh air," Steve Rogers, Associate Director Operations at HST Feeds, said. "We have a duty to ensure that our business costs are under control and haulage is a big part of this. With Paragon, we can automatically optimize the use of our vehicles every day. Importantly, irrespective of who uses the software, we will get a quick and reliable optimized answer every time."
HST Feeds makes 1500 deliveries a month within a 100-mile radius of its Crewe-based mill. The company's transport manager plans deliveries manually. This can take more than two hours each day - and longer if the transport manager is called away to attend to other business.
"Manual planning is very time-consuming and is dependent on the knowledge of our transport manager who has over 20 years service with the company," Rogers said. "If he is needed elsewhere, the planning can take longer and the results are variable because other staff does not have his knowledge. The new software will remove this burdensome task."
Paragon's routing and scheduling software now includes an option for reliable average speed data following an agreement with ITIS, the leading supplier of traffic and travel information. The intelligent data is collected from over 200,000 vehicles travelling around the UK. Over 2 billion GPS positions are recorded every year to provide the speed data from actual moving vehicles.
The speed data provides a much truer reflection of the real travel times. Previously it was only possible to apply average speeds based on a road classification, such as urban motorway or rural B-road, along with regional adjustments.
The Paragon enhancement incorporates road data including a calculated average speed, for each direction, at road link level. This is based on a history of observations of vehicles travelling on that road link. It means route plans will be more realistic and hence both more accurate for transport managers and more acceptable to drivers. This improvement will be useful both for companies using Paragon to plan their daily delivery operations and the many third party logistics companies using it to quote for new business.