Modern semi-trucks: 5 improvements we cannot live without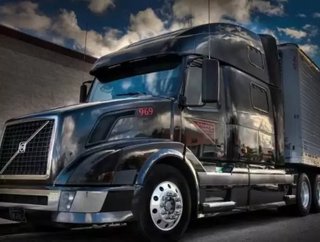 Whether you call it a semi, an 18 wheeler, or just a truck, these kings of the road have been criss-crossing the US for more than 100 years. But just ho...
Whether you call it a semi, an 18 wheeler, or just a truck, these kings of the road have been criss-crossing the US for more than 100 years. But just how much has the basic idea of the semi-truck improved over that time? Well, Alexander Winton's original vision of creating a vehicle to move other vehicles is still going strong, but beyond that, he probably couldn't have imagined how his invention would evolve over the coming century.
In fact, 2014 marked the 100th anniversary of the first use of the word "semi-truck" by a Detroit blacksmith who used it to describe a custom rig he built to transport his boat. So, take a minute to check out the biggest improvements semis have seen and be glad you've got the choice to drive the latest and greatest. You might be surprised by what's changed.
1. Modern semi-trucks are riding on air
Sitting in a modern cab, it's hard to imagine a day when driving a semi could make riding a wooden roller coaster seem like a calming experience. But the original solid rubber tires did just that. Combined with roads, which were rarely paved, mechanical breaking, and practically non-existent suspension systems, it's a miracle early drivers or trucks survived many trips at all!
Pneumatic, or "bubble tires" as they were known, didn't even become widely used until the 1920s. But they quickly became standards by saving on gas and maintenance while increasing comfort and traction. With modern suspension systems and air brakes, today's truckers essentially drive on air. And thank goodness, or Van Damme's Epic Split would be a tad on the impossible side. So much for the rubber meeting the road.
2. Today's engines are miracles of efficiency and durability
Modern semi-trucks are defined by the unmatched quality and reliability of their engines. They're designed to run for hundreds of thousands of miles with limited maintenance. The result is that they have performance stats which most cars and trucks could never hope to match. But it wasn't always like this.
For the first few decades, semi-trucks used similar or even identical engines as commercial cars and trucks. The result was poor performance when typically extreme conditions were imposed on these poor engines. It would take until the 1930s for manufacturers to begin making custom engines designed specifically for the tough work of the long haul truck. After that, engines reached new heights; one 1955 Chevy truck even managed to make the trek from San Francisco to Brazil for the 2014 World Cup! Now imagine what a 2015 semi will be achieving in 60 years.
3. Cabins are shielded from the elements
Semi-Trucks with fully enclosed cabs weren't introduced until the 1920s! Up to then, drivers just had to bundle up in the winter and hope they could drive fast enough to get a breeze in the summer. One can only imagine the additional job hazards which must have resulted from prolonged exposure to the weather extremes the US has to offer. But beyond simple climate control, modern trucks have done much more to create a home-like environment wherever truckers need to be. This is also a fairly new development.
Speaking of the elements, trucks really proved themselves to be a backbone of modern logistics during the First World War. The military reliance on these early trucks really put them and their drivers through their paces and showed what this still relatively new technology could do. They even played a huge part in winning the Battle of Verdun when nearly every taxi and truck in Paris was thrown into service. So when you're facing the elements out on the road, be glad there's no bombs involved!
4. Your Truck = A home away from home
Another modern standard for semis is the over-engine sleeper. First introduced by Freightliner in 1953 with their Model WF64, it has forever changed the trucking industry. Prior to that, sleeping options were fairly limited. Roadside motels didn't start becoming common until US highways began expanding for the first time in the 1920s. So, the earliest semi-truck drivers were likely looking at sleeping under the stars or a similarly makeshift solution. Either way, it was another case of drivers toughing it out on the open road.
5. Drivers have unparalleled choice
Let's face it, those early rigs may have had a sort of rugged elegance, but that's nothing compared to the latest Peterbilt or Volvo models. The long nose may have gone in and out of style over the decades but the sheer variety available now is unmatched in history. For some direct comparisons between trucks from each decade, check out this infographic on the history of the semi-truck. Or you can just take a look at any truck stop and marvel and what's being driven on our highways today.
How have you seen trucks improve over the years? Do you still have a soft spot for some old classics? Let us know about it in the comments section.
Author's bio
Eric Halsey is a historian by training and disposition who's been interested in US small businesses since working at the House Committee on Small Business in 2006. Coming from a family with a history of working on industry policy, he has a particular interest in the Surety Bonding Industry. He loves sharing his knowledge of the industry for JW Surety Bonds.