How would new legislation affect Freight Brokers and Forwarders?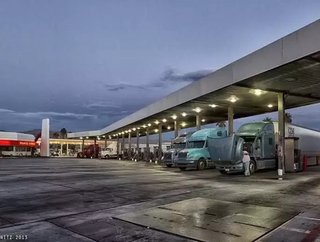 Follow @SamJermy and @SupplyChainD on Twitter.The idea for creating a national carrier hiring standard has been in the air for some time. Now it's b...
Follow @SamJermy and @SupplyChainD on Twitter.
The idea for creating a national carrier hiring standard has been in the air for some time. Now it's back on the table after the H.R. 1120 was introduced in the House of Representatives last February. In its entirety, the bill repeats the legislative language of a similar proposal, presented to the 113th Congress last year.
This bill aims at bypassing the Compliance Safety Accountability (CSA) program used by the Federal Motor Carrier Safety Administration (FMCSA) since 2010 for rating each motor carrier through the behaviour, analysis, and safety improvement categories known as CSA BASICs.
The CSA scores are deemed inadequate and confusing by the trucking industry when it comes to hiring a motor carrier. Also, experts say that creating a national hiring standard will bring the "negligent selection lawsuits" based on CSA data to a minimum.
Current Practices
The FMCSA system requires a freight broker, freight forwarder, shipper, or receiver to use the CSA BASICs to see how safe and reliable a motor carrier is. The rating is done according to the following categories:
Unsafe Driving;
Hours-of-Service Compliance;
Driver Fitness;
Controlled Substance/Alcohol Regulation Compliance;
Vehicle Maintenance;
Hazardous Materials Compliance;
Crash Indicator.
The obvious problem: freight brokers and shippers find themselves in a position to make a trustworthy decision based on those CSA scores, which change monthly. Besides, the FMCSA is still trying to come up with a rule that would one day link the carrier's safety ratings with those scores, and give a bigger and better picture of the overall standing of the motor carrier.
Furthermore, industry professionals say that because of the CSA data, carrier customers and partners sometimes get involved in lawsuits, charged with negligent hiring practices. Many question the validity and accuracy of the CSA scores, and whether they are enough to hold accountable all hiring entities.
What Is H.R. 1120 Going to Change?
Here comes the long-brewing idea of creating national hiring standards for motor carriers. The language of the bill suggests that freight brokers, freight forwarders, shippers, and receivers would have to go through the following steps before hiring a carrier:
Check if the motor carrier has current registration with the FMCSA, and whether it is accurate;
Check if the motor carrier has minimum insurance required;
Check if the motor carrier has ever been given an "unsatisfactory" rating for safety.
According to the supporters of the bill, those three steps would be sufficient to judge whether a carrier is reliable. Many in the industry believe that a national hiring standard would unite and regulate the best practices. That way, H.R. 1120 would put an end to the unclear and often confusing data of the CSA BASICs, especially when it pertains to the negligent selection of a carrier.
What Does it All Mean for Freight Brokers?
If the bill passes, it would help create a unified U.S. standard imposed by Congress while eliminating the existing state-by-state "standards." The latter often becomes a norm backed up by local court decisions on what freight brokers, shippers and other parties must do in order to pick a safe trucking company.
According to the Transportation Intermediaries Association (TIA), if the bill provides more clarity, it will diminish the ever-growing danger of questionable negligent selection lawsuits rooted in the BASICs data. "Every time a shipper, broker, forwarder, or receiver hires a carrier, they are essentially playing Russian roulette for their business' livelihood," said Robert Voltmann, president of TIA, in a statement.
None of the provisions of the bill means change of the requirements for becoming a freight broker or forwarder, among which is the mandatory freight broker bond, meant to ensure fair play on all levels. Brokers, forwarders, receivers, and shippers need to be more than reasonable, however, because if H.R. 1120 is implemented, hiring would depend solely on the safe/not safe rating issued by the FMCSA. Would it be sufficient?
Possible Roadblocks
Legal professionals see a loophole in the proposed legislation, because the way it is worded, it does not mention how to proceed if a carrier has neither CSA scores nor a safety fitness rating. And according to some industry insiders, including QualifiedCarriers.com, the majority of U.S. trucking companies are in that boat.
This fact could mean two things: those carriers may find it hard to get hired if shippers choose not to risk it with unrated trucking companies; or it could motivate motor carriers to strive for the best possible driving record and share it with the industry professionals for landing steady flow of assignments.
Penny for Your Thoughts
If you are part of the trucking industry, tell us what is your opinion in the comments below. Do you think that H.R. 1120 is a step in the right direction? Would it make a difference in the hiring practices or it wouldn't matter? Let us know.
Todd Bryant is the president and founder of Bryant Surety Bonds. He is a surety bonds expert with years of experience in helping freight brokers get bonded and start their business.