Commercial truck driving: The job you should bet on in 2015?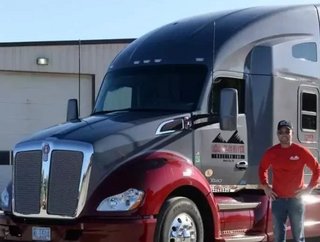 In the chaos of our fast-moving 21st century economy, people are looking for a job they can count on. Is it any coincidence, then, that truck driving wa...
In the chaos of our fast-moving 21st century economy, people are looking for a job they can count on. Is it any coincidence, then, that truck driving was the most popular job in the US in 2014? It shouldn't be surprising, since the trucking industry is growing fast and strong. And even if there are those who worry over increasing safety regulations, don't you fret — these should actually lead to higher pay for truck drivers.
The road ahead looks long, flat, and dry, and that's no small reason to celebrate. So, here are 5 reasons why you should bet on this industry in 2015.
1. You can't outsource a truck driver
Even though many US jobs are being automated or outsourced, truck drivers have been largely immune. This is because, to put it simply, you need a person driving those 18-wheelers and that person needs to be behind the wheel. Someone in China just can't do the job, and neither can a machine.
While the economy certainly affects the industry, trucking has proven resilient to many of the larger economic forces battering other sectors. That's the kind of stability many people are craving today.
2. Truck drivers are needed everywhere
For many of the same reasons mentioned above, commercial truck driving is not a regional profession. The entire country has freight that needs to be moved, meaning the entire country needs drivers to move it. This gives new truck drivers plenty of flexibility in terms of where they'd like to live.
Thus, whether you're interested in staying close to home or want a job that can take you to a part of the country where you've always wanted to live, commercial truck driving is a great option.
3. Truck driving offers flexibility
It's a common misconception held by many that all commercial truck drivers are long-haul truckers. But while that's certainly an option, it's far from the truth. There's plenty of diversity within commercial trucking, so you'll have plenty of opportunities to find the right driving job for you.
For example, there are thousands of local routes, which offer drivers the option of going home at the end of every shift instead of living in their truck on the road. The industry simply provides a variety of different driving positions, which can suit most lifestyles.
4. No degree is required
We've all heard about the skyrocketing cost of education in America. Well, one advantage of commercial truck driving is that it doesn't require any expensive education.
Of course, you've got to get your commercial driver's license (CDL), and you may want to attend a school for commercial truck driving, but both of these are far cheaper than a university degree.
Therefore, consider saving those tuition fees and starting work earlier. (Just imagine how much you can earn in the four or more years it takes to earn a college degree.) In the end that means more savings.
5. Truck driver salaries are on the rise
Despite a dip around the middle of 2013, commercial truck driver salaries are currently increasing at a great rate and averaging at around $51,000 a year.
There's a lot of variation within those numbers because of the flexibility of commercial truck driving, which I discussed earlier. Naturally, the type of driving governs the type of pay. But salaries will also vary based on where you live in the country, as, obviously, the cost of living isn't the same throughout.
But one thing is for sure — if you're willing to put in the work, there are great salaries out there to be had, and those salaries are going up.
More reasons than ever…
Clearly, commercial truck driving is poised to have another great year in 2015. With its strong growth, flexibility, and stable future, there's more reasons than ever to invest in your future by becoming a commercial truck driver. With no need to spend years in school, why not get started now?
Are you a commercial truck driver or involved in the industry? What do you see as its future? Let us know your thoughts in the comments.
Author's Bio:
Eric Halsey is a historian by training and disposition who's been interested in US small businesses since working at the House Committee on Small Business in 2006. Coming from a family with a history of working on industry policy, he has a particular interest in the Surety Bonding and Freight Industries and Professional Certification; he loves sharing his knowledge of the industry for JW Surety Bonds.