How to become an independent freight broker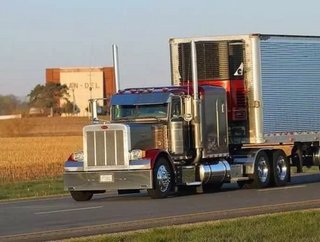 Follow @SupplyChainD on Twitter. Are you considering the opportunity of starting your own freight brokerage? With the positive prospects of the impro...
Follow @SupplyChainD on Twitter.
Are you considering the opportunity of starting your own freight brokerage? With the positive prospects of the improving US economy and rail freight and trucking in particular picking up, that's definitely a good idea.
Some trucking companies are posting nearly 25 percent growth in sales in the last 12 months, thus putting trucking at the forefront of the fastest growing industries for small businesses. While the supply and demand in freight moving is tightening, the industry is definitely on a good track.
In the field of brokerage, the MAP-21 legislation that came into force in October 2013 raised the bar for freight brokers. This led some smaller, less experienced companies out of business. While it was not an easy time for brokers it ultimately had a refreshing effect and means your competitors are not likely to engage in lower standard practices.
RELATED READ: How would new legislation affect Freight Brokers and Forwarders?
There are plenty of good signs that freight brokerage is a great option for a start-up today. Especially if you're looking for a way to work for yourself, becoming an independent freight broker is an excellent option to claim your place in the freight business. The job offers a high degree of flexibility and independence, and not at the price of lower income, but the opposite.
In essence, freight brokers are the intermediary between shippers that look to move goods and motor carriers that offer transportation. They are a crucial element in the freight industry because they optimise the loads of carriers and find the best transport options for shippers. 
Let's take a detailed look at how to become an independent freight broker and start your journey in the industry.
How to become a freight broker
Launching your freight business is not a complicated process, but it does contain multiple steps of licensing and obtaining a freight broker bond that you need to go through. It also entails an initial investment on your side to cover all the starting costs. It's a good idea also to prepare a good business plan and get training in brokering.
When it comes to the legal process, you need to obtain your broker authority from the Federal Motor Carrier Safety Administration (FMCSA). But before that, make sure to get a USDOT number. While it's not required to become a broker, it is included in the application form for your license. 
Your next step is to start the registration process and fill in the OP-1 application in order to get your MC authority. The fee for filing your application is $300. You can find instructions on the FMCSA website.
The next steps
If your authority application is approved, you will receive a grant letter with your MC number. It's necessary for following up with the next steps of your licensing because you need it for your insurance and surety bond forms. However, the issuance of this number is not a permit to start business.
Your MC number is published in the FMCSA Register and your case undergoes a 10-day period, during which any individual can protest against your registration. Afterwards your registration can be processed. 
Depending on your specific application, you will be required to obtain various kinds of insurance, which can include loss or damage to property carried on a motor vehicle and loss or damage to property (Form BMC-34). You might also need to get bodily injury, property damage insurance and environmental restoration coverage (Form BMC-91 or BMC-91X).
Once you have your MC number, you also have to designate a Process Agent for each of the states in which you operate. This means completing application form BOC-3.
Getting your freight broker bond
An important requirement to obtain your broker authority is to get your freight broker bond, also known as Form BMC-84, in the amount of $75,000.
The surety bond is a three-party agreement between your freight brokerage, the principal, the FMCSA as the obligee, and the surety that provides the bonding. It functions as a guarantee to the FMCSA that you will operate in compliance with all applicable rules.
Even if $75,000 sounds like a scary number, you need to pay only a percentage of the amount called the premium. It is usually between 2-12 percent and depending on your financials and your credit score.
The coverage of the bonds is one year, thus freight brokers need to renew their bonds before October 1 every year. This is very important for your compliance because without a bond, you are not allowed to operate legally.
If you have experience with starting an independent freight brokerage or you have further questions on the process, we'd be happy to hear about them in the comments below.
Vic Lance is the founder and president of Lance Surety Bond Associates. He is a surety bond expert who helps freight brokers get licensed and bonded. Vic graduated from Villanova University with a degree in Business Administration and holds a Masters in Business Administration (MBA) from the University of Michigan's Ross School of Business.