Microlise & Tata Motors Partnership to Transform Indian Commercial Transport Industry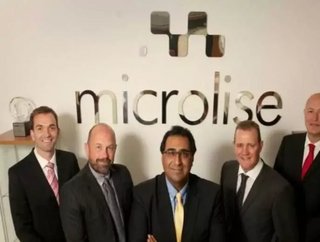 Microlise, the transport management solutions firm, is to provide pioneering technology to Tata Motors, Indias largest commercial vehicles manufacturer...
Microlise, the transport management solutions firm, is to provide pioneering technology to Tata Motors, India's largest commercial vehicles manufacturer, in a move which is expected to transform the country's commercial transport industry.

In a multi-million pound deal, the five-year contract will see the firm supply Tata Motors with its specialist fleet telematics. It will also supply the company with in-vehicle hardware and a web-based portal to allow Tata Motors customers to manage their transport fleets efficiently and safely.

Ravi Pisharody, Executive Director of Commercial Vehicles at Tata Motors in New Delhi, said: "As the leading commercial vehicle manufacturer in India, we have been spearheading the change in the Indian transport industry for many years now.

"We as Tata Motors wish to lead the shift towards electronic control of drivelines and other vehicle systems. We also wish to harness the power and potential of such a digital approach by introducing advanced telematics and fleet management services.
"Tata FleetMan's partnership with Microlise is a step in that direction. We firmly believe that this association has the potential to transform the way commercial vehicle fleets are managed in India."

Nadeem Raza, Managing Director at Microlise, said: "We are extremely proud and excited to be working with Tata Motors.
"The very clear shared vision, has meant both companies have been able to develop the new Tata FleetMan system, ensuring it will not only address the requirements of Indian transport companies, but will continue to deliver future features and functions, to meet ever increasing demands placed on transport operations as the growth story in the Indian economy continues.

"The new Tata FleetMan system will be based on the market leading Microlise platform that is currently installed in over 150,000 vehicles around the world and used by some of the biggest transport and logistics companies like DHL, Tesco and Carrefour for significant cost savings and efficiency improvements."

The deal was assisted by government department UK Trade & Investment which supported Microlise.
UK Trade Minister Lord Livingston said: "I'm delighted that Microlise has signed this deal to supply Tata Motors with telematics technology in India and UKTI has been able to support them.

"This is a great example of an innovative, fast growing British company exporting a new technology and collaborating with a leading global brand. India is one of the fastest-growing economies in the world and there is a huge opportunity to increase British exports there."
Some of the advanced Fleet Telematics applications and services planned for introduction by the partnership include Emergency SOS, Trip management, Driving assessment and Vehicle health management.

Microlise's operates internationally across 139 countries and provides products in 28 languages. For more information, please visit www.microlise.com