Automotive suppliers ecosystem set for change - Accenture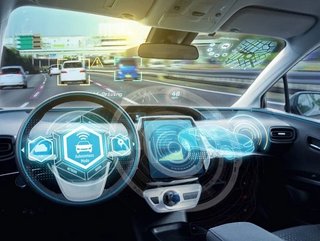 Accenture's Suppliers Segment Global Lead Jean-Nicolas Brun says the automotive industry is experiencing changes not seen in over a century
Mergers and acquisitions will change the face of the automotive suppliers industry, as the sector moves from petrol and diesel engines to electrification, a leading Accenture analyst says.
Jean-Nicolas Brun is Accenture's Suppliers Segment Global Lead, helping industrial clients transform their businesses.
He says that the automotive industry is "experiencing changes not seen in over a century", and that the current industry ecosystem is evolving to the point it will "eventually resemble today's high-tech sector".
Brun also says new players will likely enter the industry and that leaders in different specialties may eventually emerge.
"Evidence for this is strong, as we see a growing amount of merger and acquisitions activity in the industry," he says.
Brun asks what established automotive suppliers will need to do to be well positioned competitively in the future, and goes on to highlight four areas.
One of which is CO2 regulations and incentives to accelerate the shift to sustainable mobility.
"Regulators worldwide defined more-stringent emissions targets by 2030 and beyond," says Brun. "Under pressure from OEM, the public, and capital markets, most automotive suppliers have set their own sustainability targets, and there is no doubt industrial suppliers with a more sustainable footprint will develop an advantage in terms of pricing and margin."
Consumer behaviours will drive automotive supplier changes
Brun also believes consumer behaviour will be key. He says: "In the past customers' experience of a car was defined by hardware, but now software is now taking on a much more important role.
"The sharing economy is upending conventional notions of car ownership towards new forms of mobility, such as self-driving robot-taxis.
"This affects automotive suppliers, as cars of the next generation will need different components as well as completely different chassis, systems or interiors."
Technology will be another important factor, says Brun: "The industry´s focus on connected cars, autonomous driving, shared mobility, and electrification is prompting a shift in business models and the product mix.
"As the automotive industry evolves to battery electric vehicles and fuel cell electric vehicles, industrial suppliers are reshaping their portfolios to emphasise innovation."
He predicts a shift away from exteriors, tires, and engine and towards software, a shift being accelerated "by the increasing customer demands for experiences while driving".