Sustainability 'on slide in automotive industry' - Capgemini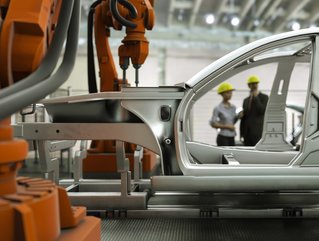 The Capgemini Research Institute  report shows that just 37% of automotive organisations consider sustainability, carbon footprint and environmental risk when making supply chain decisions.
Capgemini Research Institute report shows that heavy supply chain disruption investment is causing automakers' sustainability efforts to stall
Sustainability efforts are faltering in the automotive supply chain, according to a report from Capgemini's think tank. It also found automakers are bringing operations closer to home, with Europe leading the way.
The Capgemini Research Institute (CRI) report – Automotive Supply Chain: Pursuing Long-Term Resilience – shows that sustainability investment in automotive organisations has stagnated, with just 37% of organisations considering sustainability, carbon footprint, and environmental risk when making their supply chain decisions.
It found that successive supply chain crises have sapped automakers' time and diverted focus and investment away from sustainability initiatives. While total investment in supply chain sustainability by original equipment manufacturers (OEMs) is on par with last year, suppliers' annual investment has plummeted by 17%.
Sustainability 'a problem between suppliers and OEMs'
Sustainability is also a source of friction between OEMs and suppliers, with OEMs being sceptical of the sustainability data suppliers provide. For their part, suppliers believe OEMs "are overstating production goals".
The report adds that, although the automotive sector has invested heavily in tackling supply chain disruption, the approach is "over-reliant on additional working capital and inventory which won't be sustainable long-term".
In terms of the shape of supply chains, the report reveals demand both for electric vehicles (EVs) and semiconductors is accelerating nearshoring. Globally, procurement from offshoring locations dropped by 22% in the past two years and is expected to fall a further 19% over the next two years.
Europe leads this trend, having reduced offshore procurement by a quarter since 2021. This is followed by APAC and the US who have reduced offshore sourcing by 20% and 18% respectively.

Raw materials, however, are not being similarly prioritised, with Capemini finding OEMs "have just three years of raw materials to secure future growth".
Automotive sector 'must balance cost with sustainability'
The CRI says that automotive organisations "need to balance sustainability and circular economy with factors like cost and affordability". It adds that digital solutions can "help address this delicate balance between these various competing factors".
For its report, the CRI surveyed 1,004 senior executives from leading global automotive organisations from across 10 countries, during June and July 2023.
The organisations comprise 449 automotive OEMs with an estimated $1 billion in annual revenue. It also surveyed automotive suppliers from 10 countries with annual revenue of more than $500 million.
Alexandre Audoin, Global Head of Automotive Industry at Capgemini, says: "Over the past few years, organisations have been forced to restructure and refinance supply chain management on the fly in order to navigate multiple disruptions from all fronts.
"While in a more positive place today, automakers need to look at delivering a long-term, intelligent, and data-driven strategy that will build resilience and competitive advantage."
He adds: "This needs to incorporate circularity as an essential component, not only to help organisations navigate regulatory changes, but to embed new players in the supply chain ecosystem and also achieve ambitious climate-targets."