Making the case for a contract carriage arrangement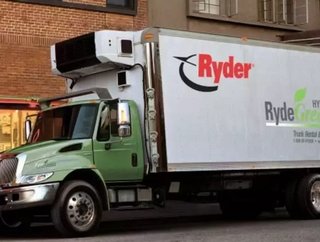 Be sure to check out this story in August's issue of Supply Chain Digital. Trust us, it's way cooler! As private fleet owners with aging fleets...
Be sure to check out this story in August's issue of Supply Chain Digital. Trust us, it's way cooler!
As private fleet owners with aging fleets weigh their options, many are trying to determine the most cost-effective solution to meet their needs. Regardless of fleet size and mix, outsourced transportation providers can make a compelling case for using their services. A series of factors in the transportation and logistics industries continue to add complexity to owning and managing a fleet.
Because of the economic downturn, fleet owners have held onto their vehicles longer over the past several years, with many of them unable or unwilling to invest in new equipment while freight volumes fell. One factor that has also caused hesitation are the higher price tags on new heavy-duty vehicles, which have been manufactured with more stringent emissions engine technologies mandated by the EPA that have driven up prices. These new emissions technologies require special maintenance expertise and driver training, which companies were also reluctant to take on while the future was unclear.
Complicating matters, the Federal Motor Carrier Safety Administration (FMCSA) has rolled out its new CSA (Compliance, Safety and Accountability) enforcement program, which is meant to reduce collisions and improve large truck safety. Motor carriers are now measured in seven key areas and receive a score ranking them alongside their peers and indicating whether they are fit to operate. Carriers are being more closely scrutinized for safety compliance and are being held accountable with fines and poor scores. 
In addition, carriers are facing a driver shortage. While the driver shortage was already a problem before, CSA enforcement will likely shrink the driver pool further, causing companies to deal with the very real problem of finding adequate drivers as well as paying higher salaries to maintain them.
Fleet owners who have held onto their trucks as they have waited for this operating environment to stabilize may not be able to hold on much longer. Trucks moving too far past their normal trade cycles are likely to experience more maintenance problems. Not only does this mean higher maintenance costs, but it also represents the potential for business interruptions and customer service issues.
Inevitably, private fleets will begin integrating vehicles with the new EPA 2010 engines into their fleets. But in an economic environment where credit is difficult to come by, the question becomes whether companies can finance these more expensive vehicles and if it even makes good business sense to do so. In a competitive marketplace, cash might be better spent in other areas of the business than in buying expensive transportation equipment that can also be leased.
So, what solutions do companies have at their disposal? One alternative that could address all these issues is a dedicated contract carriage arrangement – or using a service provider to handle the entire transportation function, from acquiring and maintaining the trucks, to providing the drivers, and to planning and scheduling routes. 
By using a transportation specialist, a private fleet owner commits to a predictable monthly expense that takes the guesswork out of running its own fleet and maintenance operation. This frees up capital the company can use to grow other parts of the business that are more vital for its competitiveness.
A good transportation service provider will also have the engineering talent, analytical tools, and focus on continuous improvement that can provide ongoing network optimization and routing and scheduling efficiencies. By studying the company's transportation network and rationalizing the fleet for its best size and configuration, transportation service providers can achieve significant savings for their customers. For example, for one regional beverage company that was making direct-to-store deliveries to more than 300 stores, an outsourced transportation provider made a recommendation to change the fleet mix from 12 straight trucks and vans to six tractors. Not only did this new fleet mix cut down on driver costs, it also helped the company to make deliveries more efficiently and reduce fleet miles and fuel costs. The beverage company was able to save 20 percent on transportation costs.
With a dedicated contract carriage solution, the transportation service provider is responsible for driver hiring and safety training, placing the issue of navigating the driver shortage and stricter CSA compliance in the service provider's hands. Vehicles with new engine technologies can also be introduced into the fleet on a lease basis, giving the private fleet owner the ability to try the new vehicles and gauge their efficiency without having to make large capital investments. A dedicated fleet solution also includes the maintenance for the vehicles, typically with features such as preventive and predictive maintenance and roadside assistance – a service that also lightens the burden for the private fleet owner. 
The regulatory environment for the motor carrier industry continues to face some major changes. While carriers are still catching their breath, other issues continue to emerge, such as potential new limits on drivers' hours of service and electronic logging of hours of service. Facing this increasingly complex environment, companies would do well to consider tapping a transportation provider to bring them much-needed expertise, predictability, and reliability. This can help them to spend less time trying to solve the transportation puzzle, and more time growing their business.