Maersk & MSC Clinch for New Shipping Alliance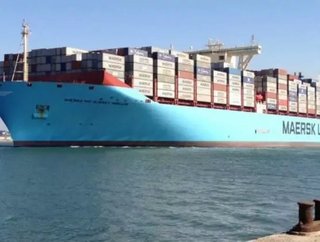 Maersk Line has announced a fresh alliance with Mediterranean Shipping Co (MSC) on some of the worlds busiest cargo routes after China scuppered a previ...
Maersk Line has announced a fresh alliance with Mediterranean Shipping Co (MSC) on some of the world's busiest cargo routes after China scuppered a previous tie-up, known as P3, between them and CMA.
Maersk and MSC say sharing vessels will cut costs, fuel usage and emissions in the proposed 10 year deal, which would start in early 2015. But critics, including those sending cargo, fear the shippers could dominate key trade routes carrying consumer goods around the world.
It is believed the shippers had a better a chance of gaining Chinese approval with the latest deal because it involves fewer ships and volumes of goods and is structured differently.
In statements issued on Thursday, MSC and A.P. Moller-Maersk said 185 vessels would be shared, including 20 of Maersk's giant Triple-E ships, with an estimated capacity of 2.1 million 20-foot equivalent units (TEU).
They will run the trans-Atlantic, trans-Pacific and Asia-Europe routes, critical paths in the global trade of goods.
Last month's rejected deal between Maersk, MSC and France's CMA CGM aimed to share about 250 vessels and would have had more than 40 percent of Asia-Europe and trans-Atlantic trade and 24 percent of the trans-Pacific market, according to estimates.
It marked the first time China, the world's second-biggest economy, had blocked a proposed move involving solely foreign entities, and analysts said it showed that concerns over the impact on its own shipping companies and not their clients was crucial.
The exclusion of CMA could help allay Chinese fears over undue market dominance as the French group is already part of a shipping pact with China Shipping Container Lines and United Arab Shipping Company, the future of which would have been uncertain if P3 went ahead.
This latest moved, named the 2M alliance, is only a vessel sharing agreement. The P3 plan included an operating company which was the main reason why Chinese regulators looked at it as a merger.
The Chinese Ministry of Transport will look at the deal this time; P3 had been investigated by the Commerce Ministry.