Maersk sustainable shipping initiative wins Guardian sustainable business award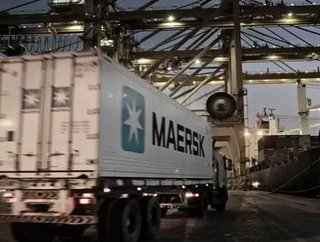 Follow @MaerskLineand @SupplyChainD on Twitter. The Sustainable Shipping Initiative, a pioneering coalition of companies from across the global shipp...
Follow @MaerskLine and @SupplyChainD on Twitter.
The Sustainable Shipping Initiative, a pioneering coalition of companies from across the global shipping industry of which Maersk Line is a founding member, has been recognised at the prestigious Guardian Sustainable Business Awards for delivering new innovation and insight to help the shipping industry accelerate progress towards a more robust, responsible and profitable future.
The Guardian's internationally prestigious awards programme is highly respected among sustainability opinion leaders, with a judging panel including some of the most influential thinkers from the world of sustainable business such as Cambridge University, University College London, Greenpeace, Friends of the Earth, the International Institute for Environment and Development and The Rainforest Alliance. The awards recognise companies and organisations that combine innovation and effectiveness to make a positive impact through their corporate sustainability initiatives.
RELATED READ: Maersk announce profit of $1.6 billion
Alastair Fischbacher, Chief Executive of the Sustainable Shipping Initiative said: "With responsibility for transporting 90 percent of the world's goods, shipping is integral to the sustainability of the global economy as well as touching the lives of communities where we operate and the lives of those who choose the maritime industry as a career. Improving the performance of how we operate environmentally, socially and economically is a win-win for everyone involved."
Global Head of Sustainability at Maersk Line, Signe Bruun Jensen, is also pleased with the outcomes generated by the Sustainable Shipping Initiative. "The nature of the sustainability challenges within our industry today command collaborative solutions. In order to create meaningful, transformational change we need to share best practices and learnings. We are committed to ongoing partnership with the Sustainable Shipping Initiative to create an environment where sustainability and profitability go hand in hand."
Maersk Line is the global container division and the largest operating unit of the A.P. Moller – Maersk Group, a Danish business conglomerate. It is the world's largest container shipping company having customers through 374 offices in 116 countries.
For more information about the initiative, please go to www.ssi2040.org or for more Maersk article, please visit: http://maersklinesocial.com/our-articles/#sthash.DqwmO7vm.dpuf
Written by Suruchi Sharma, Social Media Community Manager, Maersk Line.