FTA: 'reduce fuel duty to kickstart the economy'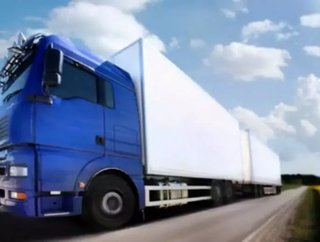 Follow @Ella_Copeland The Freight Transport Association participated in a 'Select Committee' style inquiry at the House of Commons this week, i...
The Freight Transport Association participated in a 'Select Committee' style inquiry at the House of Commons this week, in the latest campaigning exercise carried out by the All-Party Group on Fair Fuel, to highlight the impact of January's planned fuel duty increase.
The event was organised so that MPs could hear firsthand how high road fuel prices and high fuel duty is effecting consumers and businesses. Part of the on-going FTA-backed FairFuelUK Campaign, the event was chaired by Robert Halfon MP and addressed an audience of MPs from across the UK political parties.
As part of the presentation, FTA's Managing Director of Policy & Communications James Hookham gave powerful evidence drawing attention to the huge impact of the cost of fuel on running a logistics operation and the economic benefits of not going ahead with the rise.
SEE RECENT STORIES FROM THE WDM CONTENT NETWORK:
Emirates launch new flights to South Australia
Transportation Workers to set Global Agenda in Toronto
The world's largest containership begins its maiden voyage
Mr Hookham said:"In the run-up to the Autumn Statement it is vital that every MP is aware of what is at stake from an increase in fuel duty from January.
"FTA has taken this opportunity to brief MPs from across the House on the threat that the increase in fuel duty poses to businesses and consumers, supporting our case that the Chancellor should not only postpone the increase in January, but that he should in fact reduce fuel duty by 3p and kick-start the economy."
Within his presentation James Hookham spelt out the five things everybody needs to know about fuel duty and why it should be cut:
1. Petrol really costs about 60p per litre (excluding duty and VAT)
2. Fuel duty is over half the total price that is paid at the time of purchase
3. Fuel duty is a tax on work – it is paid straight out of cash flow or household expenditure, not profits of savings
4. Fuel duty is paid by everyone - businesses and hard working families
5. A 3p per litre rise in fuel duty costs a 10 vehicle freight operator approximately £14,000 – that could be a person's wages!