FTA Calls For Brexit Extensions To Support Supply Chains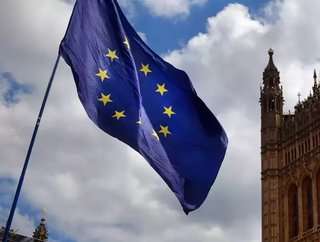 The Freight Transport Association (FTA) has called for an extension of any Brexit agreement that is reached to allow businesses sufficient time to prepa...
No progress has been announced following the most recent round of discussions between the United Kingdom and the European Union (EU), with there being every possibility that no formal agreement will be made until October at the earliest. The FTA has written to Michael Gove to request more time to be allowed between the end of negotiations and the actual withdrawal to ensure a smooth transition takes place.
"Logistics as a sector is fully committed to making a success of Brexit," says Elizabeth de Jong, Policy Director at FTA, "but in order to do so, we will need time to prepare for whatever the final agreement looks like. We are not asking for the talks to be prolonged, but for sufficient time to be allowed for those required to undertake new business processes to get ready to do so.
"It looks more and more likely that consensus will not be reached between the two sides until the eleventh hour, with the UK's transition period for leaving the EU ending on 31 December 2020.
Therefore, there will simply not be enough time to put in place all the necessary systems and processes to help trade continue to run smoothly. This will be compounded by the fact that Christmas is traditionally our sector's busiest time of year and there will be little time available for the necessary changes to be made.
"COVID-19 has shown how vital a robust, fully functional supply chain is to the success of the UK and its economy," she says, "and while our members stand ready to be as adaptable and flexible as possible, much of the detail of our future trading arrangements as a country is still to be decided – not least what the position will be on customs tariffs and the detail of how checks on food and animals are to be conducted at the UK and EU borders.
This level of information is crucial if the UK's supply chain is to remain strong from 1 January 2021, and we are urging Mr Gove to ensure that we have sufficient time to prepare for whatever is agreed with the EU in political negotiations.
"Up to a quarter of a million UK businesses will be required to make customs declarations for the first time when the UK leaves the EU, and that will need additional training, staff and customs agents, as well as infrastructure in our ports. Checks on livestock, fresh food and other perishable items will also need to be made at ports and airports, and we need clarity on how and where this process will work.