Supply, logistics, tech & procurement news round-up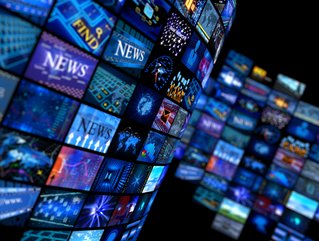 Intel's chips warning; focus on talent, says Accenture; Maersk's record profits; Business as usual for Kyiv-based ABM Cloud; Riskonnect on ESG & risk
Riskonnect's Keith Fortson on why supply chain risk management is teaching organisations some harsh lessons, and why controlling risk is all-important.
Intel has warned the semiconductor crisis is expected to last into 2024 after the shortage cost the US economy $240bn last year.
Logistics round-up: China container volumes increase; US supply chain shows signs of cooling; Ukraine war sees Maersk in talks to sell Global Ports.
his October, Supply Chain Digital, Procurement Magazine and Manufacturing Digital return to London for an all-new event - SUPPLY CHAIN LIVE LONDON 2022. Click here, to find out how you can attend.
Accenture says that too many organisations who are transforming their supply chains are focusing on the technology involved rather than the strategy skills their people are now able to focus on, thanks to the heavy lifting done by technology.
AP Moller - Maersk has released record Q1 financial results across its Ocean, Logistics and Terminals businesses, as revenues rise 55% year-on-year.
Jason Alexander - a leading expert with manufacturing consulting firm RSM - says that IIOT, the pandemic and geopolitical uncertainty are reframing trade.
Some of its staff are fighting, some have fled west, others remain in Kyiv, but ABM Cloud continues, and is hosting a webinar on navigating supply chaos.