Yearly China container traffic increases despite lockdowns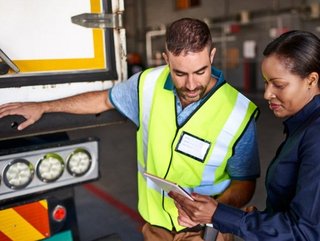 Logistics round-up: China container volumes increase; US supply chain shows signs of cooling; Ukraine war sees Maersk in talks to sell Global Ports
Port traffic in China up 1.6% year on year, despite lockdowns
Container volumes in China reached 67.4 million TEU between January and March 2022 - a year-on-year increase of 2.4%. TEU is a twenty-foot equivalent unit, a unit of cargo capacity used for container ships and container ports.
According to the latest data from China's Ministry of Transport, ports across the country also processed 3630.9 million tons of cargo in Q1 2022, an increase of 1.6% compared to the same period the previous year.
Despite the city's recent lockdown, the Port of Shanghai remains the best-performing port in China, handling a total of 3,810,000 TEU in March 2022, up 11.7% compared to the same month last year. In Q1 2022, the port moved 8,160,000 TEU.
China's second largest port – Ningbo Zhoushan – saw a 0.9% decline in throughput last month, processing 2,290,000 TEU. This was driven by newly implemented COVID-19 measures.
The Port of Shenzhen saw one of the largest declines in throughput last month with container volumes falling 13.3% to 1,820,000 TEU. This was a direct result of the city going into lockdown on 16 March.
Ukraine war sees Maersk in talks to sell its share in Global Ports
Maersk is reportedly in talks with potential buyers for its stake in terminal operator Global Ports.
Global Ports runs six container terminals in Russia and two in Finland. Russian state nuclear company Rosatom is also one of the major shareholders of the group.
The news follows Maersk's withdrawal from Russia, and the company has also recently stopped all vessel operations in Russia due to the ongoing conflict
It first announced its intention to sell its 30.75% stake in Global Ports on 10 March, after the start of the war in Ukraine.
"We will not return until we think that Russia again plays a good and constructive role in the world," Chief Executive Officer Søren Skou said in a press briefing.
GSBN closer to launching blockchain-based supply chain
Global Shipping Business Network (GSBN) has developed the first proofs-of-concepts for blockchain-based trade finance products, reports Ports Technology.
GSBN is seeking to build a blockchain-enabled operating system to improve the end-to-end operational efficiency and data transparency in the supply chain.
GSBN's is being advised by banks including Bank of China, DBS Bank, and HSBC.
One of the products is Open Account, which allows applicants to authorise their bank to directly acquire Bill of Lading data via GSBN's blockchain-enabled platform for their proof of shipment.
Overheated US supply chain cooling off, suggests report
The pace of growth in the US supply chain slowed to the lowest level recorded since January 2021, according to a monthly survey released this week.
The Logistics Managers' Index (LMI), a measure of supply chain conditions, registered a reading of 69.7 in April, down 6.5% from March's figure. The index remained above its all-time average of 65.3.
The LMI is a diffusion index, wherein a reading above 50 indicates expansion while a reading below 50 points to contraction.
"Increases in transportation capacity in April 2022 begin to resemble growth rates during the early stages of lockdown in April 2020," the report read. "This suggests we will see a situation similar to 2018-19, when consumer retail demand buoys the freight market in the face of slower industrial demand."