Business as usual for Kyiv-based IT specialist, ABM Cloud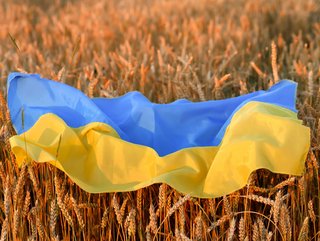 Some of its staff are fighting, some have fled west, others remain in Kyiv, but ABM Cloud continues, and is hosting a webinar on navigating supply chaos
Few companies anywhere will know better than Ukraine-based ABM Cloud how challenging today's world is in which to do business.
Kyiv-based ABM Cloud uses cloud-based software solutions for inventory management, retail management, transport management, and consulting services. The company is among thousands of Ukraine businesses who are striving to maintain business as usual, despite invasion by Russia.
Andrey Lubiy is VP of Sales at ABM Cloud. "Our office is based in Kiyv," he says. "Our people are everywhere. Some are defending our country with weapons in their hands, some are trying to work at home, some have found a safe place in the west of the country."
But ABM Cloud is continuing as normal, striving to help businesses everywhere to navigate risk, uncertainty and chaos.
"It's a fast-paced world," says Lubiy. "Companies are challenged with hard-to-identify demand signals, increasing number of stock-keeping units, longer lead times, global sourcing, less reliable forecasts, and decreasing customer tolerance."
To help businesses navigate these and other problems, ABM Cloud is hosting a webinar. Speakers will include: Carol Ptak, Co-founder of Demand Driven Institute; Sviatoslav Oliinyk, CEO ABM Cloud; and Irina Yurchenko, Head of Procurement at Fast Pack.
The webinar will cover:
How to connect strategy planning and operations more effectively
How to ally day-to-day activities with changes in market demand
How to increase supply chain efficiency in a world of disruption
Participation is free.