Supply Chain Risk Management
Intel in chips warning, as Ukraine war squeezes supply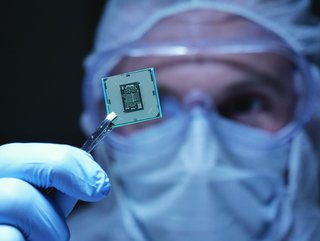 Intel CEO Pat Gelsinger warns microprocessor shortages likely to run into 2024 due to Ukraine invasion and China lockdowns, and sees reshoring as future
Intel has warned the semiconductor crisis is expected to last into 2024 after the shortage cost the US economy $240bn last year.
In its first quarter results the company said Covid-19 lockdowns in Shanghai and Russia's war in Ukraine were "further increasing supply chain risk and contributing to inflationary pressures", exacerbating the shortage.
The semiconductor shortage has hit production across tech and automotive firms because chips form the basis for vital circuit boards.
Earlier in the year, a series of supply chain and procurement experts warned that Russia's invasion of Ukraine would be sure to rock semiconductor chip supplies, because Ukraine and Russia are leading producers of neon gas, which is critical in the manufacturing of computer chips.
Ukraine war hits chip-critical neon gas production
One of those experts, Alan Holland, CEO and Founder of Keelvar - a provider of intelligent-sourcing automation for procurement teams - warned that attempts to diversify away from Ukrainian neon would not be simple.
"Neon gas comes almost exclusively from Russia and Ukraine," he warned. "The two countries produce half of all of semiconductor-grade neon.
Holland went on to predict that companies unable to navigate sudden changes and disruption "will be sure to get sucked into the chaos".
With Intel's chip crisis announcement, that prediction would seem to be coming true.
As well as the war in Ukraine, other factors are at play - such as ongoing lockdowns in China.
Pat Gelsinger, CEO of Intel, said: "In the supply chain, lockdowns in Shanghai and the war in Ukraine have demonstrated more than ever that the world needs more resilient and more geographically balanced semiconductor manufacturing.
Chip shortage cost US economy $240bn in 2021
"The chip shortage cost the US economy $240bn last year, and we expect the industry will continue to see challenges until at least 2024 in areas like foundry capacity and tool availability."
Intel saw revenues fall by 7% in the first quarter of 2022 year-on-year, from $19.7bn to $18.4bn. Its net income rose by 141%, from $3.4bn to $8.1bn, which included proceeds of $4.9bn from the sale of McAfee.
Gelsinger said the company was looking to create a "balanced semiconductor supply chain" after it announced it was investing $95bn in opening and upgrading semiconductor plants in Europe to reduce global dependency on Asia.
Reshoring as a supply strategy is gaining traction in semiconductor manufacturing more than almost any other sector.
Sector. Last Autumn - well before the Ukraine war - Samsung announced a new $17 billion microchip manufacturing plant in Texas, as it sought to overcome the global shortage of microprocessors.
Intel's Gelsinger added that the company is working towards a "moonshot goal" of having half the world's semiconductor manufacturing located in the US and Europe.
However, he said: "The pace at which we can reach this goal is dependent on the actions of the US and other governments. America showed leadership when Congress passed the Chips Act, but the global situation has grown even more serious since then."
Gelsinger praised the EU's European Chip Act, which looks to double the bloc's share of global semiconductor production. "I continue to encourage Congress to fund this critical legislation and enable us to move faster toward making a balanced semiconductor supply chain a reality," he said.
"Semiconductors are the fuel of innovation."