Modern supply 'about talent as much as tech' - Accenture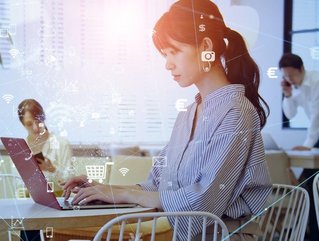 Accenture supply chain chief Craen says that on transformation, firms must focus on the strategy skills people need as much as the AL & ML tech involved
Accenture says that too many organisations who are transforming their supply chains are focusing on the technology involved rather than the strategy skills their people are now able to focus on, thanks to the heavy lifting done by technology.
Steve Craen, MD Supply Chain Operations & Strategy at Accenture, says most businesses recognise that the traditional just-in-time approach to supply chain management is no longer adequate.
Accordingly, he says, 70% of chief supply chain officers (CSCOs) plan to boost spending on digital technologies over the next three years. But, he adds, just 27% of supply chain leaders say they have the talent required to meet immediate supply chain performance requirements, let alone address future needs in this fast-evolving high tech market.
'Too few workforce skills conversations' - Accenture's Craen
Craen warns there are "too few conversations" about how much money to invest in developing a workforce that can effectively leverage the tech that is required.
He says that tech such as AI, machine learning (ML) and digital twins require a skills transformation in the supply chain workforce.
"Even for hi-tech companies populated with highly skilled digital experts, the most common mistake in executing this transformation is to focus solely on the technology," says Craen. "New skills for a new paradigm," is the mindset that is required, he adds.
Craen continues: "Supporting intelligent supply chain operations requires a very different organisational architecture and talent mix than the traditional supply chain operation. "Conventional supply chains focus on operational tasks, many of them mundane though necessary. Automation makes it possible for just a handful of people to perform the operational tasks that used to require the majority of the organisation.
"The modernised supply chain can automate many of those mundane steps and free up staff to focus on more strategic, end-to-end business problem-solving. They will need to develop new skills as they make this transition. Staff have the opportunity to break out of their silos and become involved in business-wide strategy and decision-making built on their expertise in the supply chain."
Tech literacy and data skills 'are key for everyone'
Craen says that tech literacy and the ability to use data for analysis and decision making "will be key skills for everyone in the operation".
He continues: "CSCOs will need to build these skills in their people, hiring some new blood but primarily providing the opportunity for people to evolve their skill sets and advance their careers.
"Across the operation, the transformation requires innovators capable of radically rethinking how the supply chain needs to run, both in the present and two or three years in the future. "Some new talent from outside the enterprise may be necessary to look at processes with fresh eyes, or to fill gaps that appear as you bridge to a new model.
"However, developing the people who already know the business provides a direct pathway to the future. The supply chain transformation will be a journey for the whole business and individuals with legacy supply chain roles can take part and even lead that journey. Legacy skill sets can be enhanced and mapped onto the new architecture of supply chain management."
Craen concludes: "The right talent will be just as crucial as the right technology. Get started on both transformations together."