NEWS ROUND-UP: This week's hottest supply chain stories ...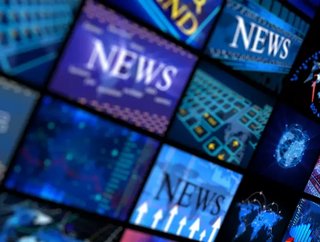 Free supply chain cybersecurity, Amazon's ESG credentials queried, further ports bedlam ... just another crazy week on Planet Supply
UPCOMING, AT 1PM TODAY …
Tactics to ease supply risk showcased by Gartner
Gartner has published a report detailing ways in which businesses are protecting themselves from supply chain instability. "Whether it's runaway price inflation or severe material shortages, supply chains are being battered by supply instability," Gartner says. Learn some innovative ways businesses are counteracting risk.
AND THE REST OF THE WEEK'S NEWS …
Many SME firms on both sides of the Atlantic lack even the most basic protective measures against cyberattack on their supply chain. But cybersecurity is devilishly expensive, right? 
Wrong. The good news for SMEs is they can protect themselves against all but the most sophisticated of cyberattacks for free. Here's how. 
The British Standards Institution has published its annual Supply Chain Risks Insights Report, identifying the trends and associated risks likely to impact global supply chains in 2022. The theme this year is 'resilience'. This is an in-depth look at some of its eye-opening findings and insight
Two leading supply chain academics say investors' trust in ESG ratings of major companies like Amazon might be "misplaced", due to the supply chains of many US businesses - with Amazon chief among the businesses in the spotlight. 
Japan's economy shrunk more quickly than expected in Q3, with global supply problems and Covid-19 hitting the government's growth plans. "The contraction was far bigger than expected due to supply-chain constraints, which hit output and capital spending hard," said Takeshi Minami, chief economist at Norinchukin Research Institute.
Bottlenecked US container ports are being targeted by crooks, compounding supply chain problems even further. Stolen shipments are an increasingly common theme, as slow-moving cargo that crawls through backlogged West Coast ports is being targeted by crooks looking to cash-in on consumer electronics. 
Flooding and landslides have cut off Canada's largest port, Vancouver, from all rail services with port officials warning that there will be a significant knock-on effect for the country's supply chain. And in other port news, Rotterdam's container chief has warned that supply chain congestion is set to continue through 2022.