Too many ESG grey areas in US, say top supply chain profs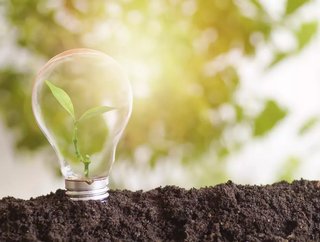 Two leading supply chain academics say investors' trust in ESG ratings of major companies like Amazon might be "misplaced"
Trust in the ESG compliance of some top US companies' supply chains may be "misplaced", warn two top supply chain academics.
Amazon is chief among the businesses mentioned by Tinglong Dai, professor of operations management and business analytics at John Hopkins University, and Christopher Tang, professor of supply chain management at University of California.
Writing for an academic and research news site called The Conversation, Dai and Tang point out that ESG investing has evolved into a US$35 trillion industry that has been fulled by the growing desire of investors to make a positive mark on society. 
But they say that investors' trust in ESG funds may be "misplaced" because of the supply chains of many US businesses.
US ESG-rating agency approach 'flawed'
They write: "As scholars in the field of supply chain management and sustainable operations, we see a major flaw in how rating agencies, such as Bloomberg, MSCI and Sustainalytics, are measuring companies' ESG risk: the performance of their supply chains.
"Nearly every company's operations are backed by a global supply chain that consists of workers, information and resources. To accurately measure a company's ESG risks, its end-to-end supply chain operations must be considered."
They add: "Take Bloomberg's ESG-measure, for example lists 'supply chain' as an item under the 'social' pillar. By this measure, supply chains are treated separately from other items, such as carbon emissions, climate change effects, pollutants and human rights.
ESR rating 'doesn't reflect behaviour of supply chain'
The professors point out that this approach to ESG rating reflects a company's own actions but not that of their supply chain partners.
As the example of this they cite Timberland. 
"Timberland have claimed great successes in reducing emissions from their own operations yet the emissions from their supply chain partners and customers - known as Scope 3 emissions - might remain high.
The pair add that even when US companies do collect suppliers' ESG performance, there is no unified reporting standard, meaning "selective reporting" is a concern, because companies can "cherry-pick certain ESG performance measures to report to boost their sustainability and social ratings".
The academics also flag Amazon, which they point out is among "ESG funds' largest and favourite holdings". 
"Amazon as a company is bigger than Walmart in terms of annual sales, yet has reported emissions from shipping that are only one-seventh of Walmart's," they say.
Just 15% of Amazon ocean shipments trackable
They continue: "When researchers for two advocacy groups reviewed public data on imports, they found only about 15 per cent of Amazon's ocean shipments could be tracked.
"In addition, Amazon's figure does not reflect emissions generated by its many third-party sellers and their suppliers who operate outside the US.
This is key, say Dai and Tang, because whereas Walmart's supply chain relies on a centralised procurement strategy, Amazon's is highly decentralised.
"A large percentage of its revenue comes from third-party suppliers, about 40 per cent of which sell directly from China, which further complicates emissions tracking and reporting," they write.
They add that when assessing Amazon's ESG credentials, an important metric is consumer protection. 
They point out that while Amazon prides itself as "Earth's most customer-centric company", whenever customers have been injured by products sold by third-party sellers on its platform, Amazon has argued it should not be held liable for the damage, because it functions as an online marketplace matching buyers and sellers.
Amazon 3rd party sellers 'unaccountable'
"Amazon's foreign third-party sellers often are not subject to US jurisdiction so can't be held accountable," they write, adding: "Despite this, major ESG rating agencies do not appear to reflect the supply chain implication on customer protection when measuring Amazon supply chain performance."
To illustrate this point Dai and Tang say that, in 2020 MSCI - the largest US ESG ratings agency - upgraded Amazon's ESG rating, reflecting its strength in areas such as corporate governance and data security "despite its consumer liability risk".
They say Europe's stand on ESG rating points the way for the United States.
Europe leading way on supply chain ESG
They refer to Germany, whose parliament recently passed the Supply Chain Due Diligence Act, which will become effective in 2023. Under this law, large companies based in Germany will be responsible for ESG issues arising from their global supply chain networks.
"This includes prohibitions on child labour and forced labour, and attention to occupational health and safety throughout the entire supply chain," they write. "Those who violate the law face a fine of up to 2 per cent of their annual revenues."
They also point to the European Union's new Sustainable Finance Disclosure Regulation, which went into effect in March 2021. This requires asset managers to disclose information about the ESG risks in their portfolios, and how they address them.
Dai and Tang conclude that for US ESG-rating agencies to improve consistency, they need to follow Europe's lead and "redesign their methodology to take into account what may be environmentally harmful and unethical operations across the entire global supply chain".