Supply chain blow, as storm cuts off Port of Vancouver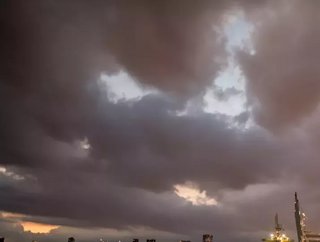 Ports round-up: Rain storm cuts rail links to Canada's largest port, while Rotterdam chief warns of shipping delays through 2022
Flooding and landslides have cut off Canada's largest port, Vancouver, from all rail services with port officials warning that there will be a significant knock-on effect for the country's supply chain.
Significant sections of rail lines serving the Port of Vancouver were shut down by flooding and landslides following rain storms that pounded British Columbia and the Pacific Northwest. 
Port officials warned yesterday (November 16) that the crisis would result in vessel delays and disruption to terminal operations.
Vancouver port crisis 'will cause container delays'
With the Port of Vancouver cut off, the Canadian supply chain will be badly hit, adding to shipment delays for everything from containers to bulk commodities. 
"Vessel delays are expected due to disruption to terminal operations," port spokesperson Matti Polychronis said. 
He went on to reveal that Port of Vancouver management is working with terminal operators, railways and "all levels of government" to "gauge the likely impact of the delays on terminal operations and to develop a recovery plan".
As of Tuesday night, the port reported 32 vessels at anchor.
Vancouver's latest extreme weather problems follow major rail disruptions it suffered in the summer, caused by wildfires. These led to significant backlogs that were felt for weeks.
The rainstorm came at a time when Vancouver was handling record amounts of cargo. The port reported a 24 per cent increase in container volumes, and a 7 per cent increase in overall cargo volumes for the first six months of 2021.
Shipping delays 'through 2022', Rotterdam chief warns
In other port news, the man in charge of container traffic at Europe's largest port,  Rotterdam, has warned that supply chain congestion is set to continue through 2022.
Port of Rotterdam containers director Hans Nagtegaal says that the serious congestion currently affecting the port is likely to continue through 2022.
During an online media briefing, Nagtegaal revealed the average dwell time for a container has increased from four to seven days, and that this was creating significant backlogs. 
"The port sees the situation continuing through 2022," he added.
"The supply chain is like gears or cogs that need oil to allow them to run smoothly again," he added. "The oil we need is schedule reliability. We need schedule reliability to pick up."
Nagtegaal noted that one of the things most affecting reliability was the fact that one quarter of the world's global containership capacity is anchored outside ports, waiting for berths. 
Rotterdam handled 11.5m teu in the first three quarters of 2021 compared to 11.2m teu in the same period in 2019. A teu is equivalent to a standard 20-foot shipping container.