Supply Chain Risk Management
Supply chain and Covid twin blows to Japan Q3 economy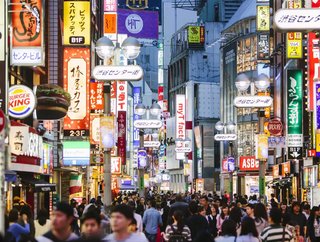 Japan's economy shrinks in Q3 as supply chain constraints and the pandemic put brakes on growth, but analysts predict brighter Q4
Japan's economy contracted more rapidly than expected in the third quarter, with global supply problems and Covid-19 hitting the government's growth plans.
"The contraction was far bigger than expected due to supply-chain constraints, which hit output and capital spending hard," said Takeshi Minami, chief economist at Norinchukin Research Institute.
Between July and September 2021, exports were down by 2.1 per cent on same period last year, as trade was hit by microprocessor shortages and supply chain constraints.
Analysts polled by Reuters expect both consumer activity and auto output to pick up, thanks to a drop in Covid-19 cases and easing of supply disruptions.
Japan Q4 economy growth 'will be sluggish'   
Minami said that although he also expects the economy to rally in Q4, he warned that the rate of recovery will be sluggish because "consumption did not get off to a good start, even after Covid-19 curbs were eased late in September".
From July to September, Japan's economy shrank by 3 per cent year on year, compared with market forecasts for a 0.8% contraction. Q2 to Q3, GDP fell 0.8 per cent, with the market forecasting a 0.2% decline.
On Friday (November 12), Prime Minister Fumio Kishida - elected in October this year -  revealed plans for a large-scale economic stimulus package worth "several tens of trillion yen". Economists remain skeptical about its impact on growth near-term.
"The package will likely be a mixed bag of near-term and long-term growth measures, and the focus may be blurred, so it won't have much impact near-term," Norinchukin's Minami said.