US ports logjam sees rocketing levels of container thefts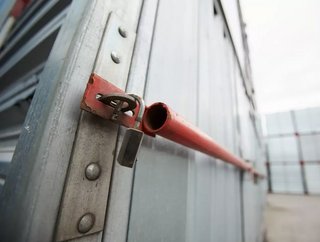 Crooks target electronic goods, as over-heated supply chain makes slow-moving container cargo a soft target
Bottlenecked US container ports are being targeted by crooks, compounding supply chain problems even further.
Stolen shipments are becoming an increasingly common theme, as slow-moving cargo that crawls through backlogged West Coast ports is being targeted by criminals looking to cash-in on consumer electronics, the price of which has been driven up by the semiconductor shortage. 
On the East Coast, meanwhile, refrigerated trucks used to transport food have also become a top target of thieves.
Back-up supply chain is opportunity for crime 
"The more the supply chain in general is backed up, the more cargo you're going to have sitting around, and that creates a bigger opportunity for thefts," Scott Cornell, a crime and theft specialist at insurance giant Travelers told CBS MoneyWatch.
Meanwhile, Keith Lewis - VP of CargoNet, which tracks supply chain thefts - told Yahoo Finance: "With the ports logjam freight is sitting, and as the old saying goes, 'freighted rest is traded risk'." 
CargoNet says thieves made off with more than $5 million in supply-chain theft in California alone in Q3 2021.
Ports up the Eastern Seaboard, including Los Angeles, Long Beach and Savannah, have been struggling with unprecedented container traffic in recent months. 
Congested container yards being targeted by crooks
One of the biggest issues is the lack of space to process cargo. Clogged container yards prevent ships from unloading efficiently, presenting criminals with sitting targets in those areas. 
"There are container yards that bring in refrigerated containers from South America, and those are being targeted," Lewis revealed.
CargoNet data showed California topped the list of states most targeted by thieves, with Texas and Florida the next hardest hit. Between January to September 2021, an estimated $45 million in cargo thefts was reported stolen, the data shows. 
In 2020, thefts totalled $68 million, while in 2019 they were $49 million, according to the analysis. The pace of theft is expected to continue through 2022.
"We see this continuing for a while," said Lewis. "Electronics, gaming and peripherals for computers are going to be the trend for the future." 
US railways also being hit by container crime
In recent weeks, media outlets on the West Coast have been reporting that railways are strewn with thousands of empty boxes that have been thrown from cargo containers hauled by Union Pacific (UP) trains. 
UP transports goods from the Los Angeles County Ports, where the massive backlog of cargo continues. 
"We're aware of the problem and are working with local LA law enforcement to stop the thefts," a UP spokesperson told Yahoo Finance. 
The rising level of cargo theft means that it is consumers who will ultimately feel the impact, with theft joining general supply chain problems as an inflationary factor.
"Any time you have a theft you're going to have a shortage of certain items," Cornell said. 
"There will be even fewer things on the shelves when you go out to shop."