Five New Supply Chain Risks and Regulations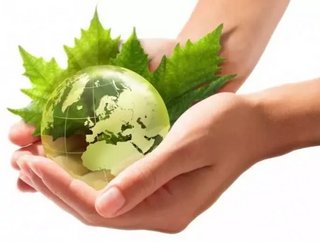 Mickey North Rizza, of BravoSolution, explains the top 5 risks and regulations affecting the supply chain and how companies can mitigate themSupply chai...
Mickey North Rizza, of BravoSolution, explains the top 5 risks and regulations affecting the supply chain and how companies can mitigate them
Supply chain risk is a major issue, and new sources continue to pop up. Adverse weather, natural disasters and factory fires have historically grabbed the attention of CPOs, but there are other risks procurement leaders must be aware of that are just as hazardous. The world of procurement is constantly changing, and supply chain managers must be on top of their game. Here are 5 new threats that you might not be ready for:
1. Financial Fraud
Financial fraud can come in the form of collusion, poor monitoring of employee expenses, or misconduct from the vendor, including falsified labor and inflated bills. Did you know that less than one-third of executives are utilising data-analytics tools that can detect fraud or vendor waste?
Many executives identify high-level trends in invoice characteristics, but don't scrutinise individual line items, which is where most fraud occurs. The possibility of fraud also increases when multiple suppliers are involved, so it is especially important for procurement teams to have visibility into all parts of the supply chain.
Only 12 percent of executives monitor third parties for fraud, waste and abuse on a regular basis. In order to avoid fraud risk, procurement teams need to exercise their right to audit vendor bills and activities and make use of the analytics and monitoring technology available to them.
2. Cybersecurity Threats
Many companies have lax procedures in protecting critical data, leaving businesses vulnerable to attacks that could harm customers, operational processes and brands. Even if you have security measures in place, the suppliers you work with may not.
Because of this, cyber risks to the supply chain actually pose a greater threat than weather, fire, and social unrest. Global supply chains are very complex and threats can come from all directions, which means that comprehensive security plans are of utmost importance.
To avoid catastrophic disruptions, procurement leaders need to apply security controls, utilise multi-tier supplier governance, buy only from trusted vendors, disconnect critical machines from outside networks, and encourage collaboration among security, IT and supply chain managers.
3. Supply Chain Management Regulations
New rules and regulations continue to pop up in the supply chain, and companies need to be ready to disclose information about their sourcing and supply chain practices. For example, the Transparency on Trafficking and Slavery Act requires companies to file annual reports with the SEC, disclosing efforts to address specific human rights risks in the supply chain.
In addition, the FDA is tightening its legislation around food sanitation, requiring companies to ensure food safety with the Sanitary Transport Rule. The U.S. government is also cracking down and establishing controls on the sourcing of conflict minerals such as tungsten, tin, titanium and gold in order to stop the militia groups that are funded from the sales of these minerals.
In order to help ensure compliance and sustainability, it's important to have full supply chain visibility. Although it may be costly and/or time intensive to gain full visibility and compliance – it's worth it in the end.
4. The Talent Gap
Baby boomers are retiring and there are few up and coming procurement gurus to take their place. CPOs are scrambling to find a solution to this problem, as the implications of this issue are likely to last for at least a decade.
The U.S. Census Bureau predicts more than 60 million Baby Boomers will exit the workforce by 2025, and approximately only 40 million new bodies will enter. However, CPOs can ameliorate this epidemic by employing tech-savvy and analytical professionals, complete with finance know-how and topped with industry specific expertise.
To obtain this talent, procurement leaders need to narrow the skills gap in their employees by offering comprehensive, yet focused, training programs to mold these candidates into the well-rounded procurement leaders the industry needs.
Unfortunately, only 25 percent of firms offer cross training and only 16% are increasing their development budget. If implemented correctly, cross training will not only provide companies with sharp, well-rounded talent, but will also help to alleviate turnover, increase job satisfaction, and ultimately draw in more talent.
5. Rising food costs
Droughts are worsening across the United States, increasing food prices and ultimately raising the cost structure for many firms. Overall food prices are expected to increase by 2.5-3.5 percent this year, with fruit up 3.5-4.5 percent and vegetables up 2-3 percent.
U.S. beef and veal prices are expected to increase by a whopping 5.5-6.5 percent. With consumers pinching their pennies, retailers, grocers, and the like must get creative in cutting costs.
A tip-- look to other areas of spend, such as facilities management or transportation, to avoid raising the prices on consumers. Knowing where the money is going and consolidating expenses can make a big impact in staying resilient in the face of this source of risk.