Supply chain 'needs hyperconnectivity, not speed' - Genpact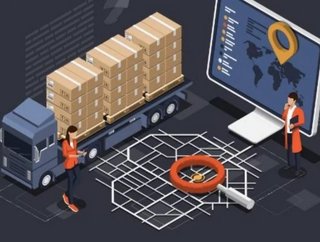 Andreas Baader of Genpact says businesses "must begin to accept that supply chain does not need to be lightning fast to succeed".
Andreas Baader of professional services firm Genpact on why supply chains do not have to be lightning fast in order to succeed
While the global supply chain continues to struggle with new demand patterns, looming recession, and geopolitical tensions, there still lies a sense of urgency to bolster production and return to the status quo, which in some minds, equals speed.
To overcome this, we must begin to accept that the supply chain does not need to be lightning fast to succeed. Instead, companies should focus on creating a hyper-connected supply chain that through successful supplier relationships, planning, and data, tech and AI reduces their supply chain footprint and builds onto existing capabilities – essentially concentrating on reliability and resilience.
Companies need to build supply chains that allow sales to match customer demand and constraint supply. To do this, they can embed agility into all aspects of the supply chain using digital enablers such as IoT, data analytics, and advanced control towers.
These tools will improve insights and help streamline processes, from sourcing to demand. For example, AI and ML around forecasting and demand-sensing can mitigate inventory implications of softening demand and reduction of human bias, which offers greater flexibility and intelligence.
Implementing and partnering with these technologies will not only make the supply chain more connected and agile than ever before, but it will greatly enhance services, cost, and inventory levels.
With the UK legislating for a net-zero emissions goal by 2050, growing concerns about the climate crisis will undoubtedly cause a seismic shift in consumer mindsets in coming years.
Consumers will become more in tune with ethical operations, driven by a rising younger generation who value purpose and sustainability, over speed. In fact, a recent study found that three-quarters of Gen Z consumers state that sustainability is more important to them than brand name when making purchase decisions.
In short, slowing down the supply chain does not equate to inefficiency. Rather, incorporating new ways of connecting and adopting a sustainability-first mindset will vastly improve processes throughout the supply chain.
Speed will come for free through reliability and the use of technology, data, and AI will create sustainable, nimble, and hyper-connected supply chains that are prepared to serve the next generation of consumers.
During this journey, we may even find that customers, too, prefer reliability and precision over speed - more than we ever thought.
Andreas Baader is European Leader, Supply Chain Management, Germany, with US professional services firm, Genpact. ​​​​​​​